Tesla released a major facelift, Model S Plaid, which is as different as ever
The news of the newly redesigned 2021 Tesla Model S was suddenly mentioned by Musk at the beginning of the year. Everyone was pleased with the Model S that had not been updated for a long time. However, when the pictures came to light later, everyone found that the change didn't feel much, and there was almost no change in appearance. Tony teachers just repaired it and it was over. However, after the interior was exposed, everyone found that it seemed like a new generation without looking at the exterior, which was shocking. Many people still don't believe that this is the real car, so today Musk will give you an official announcement.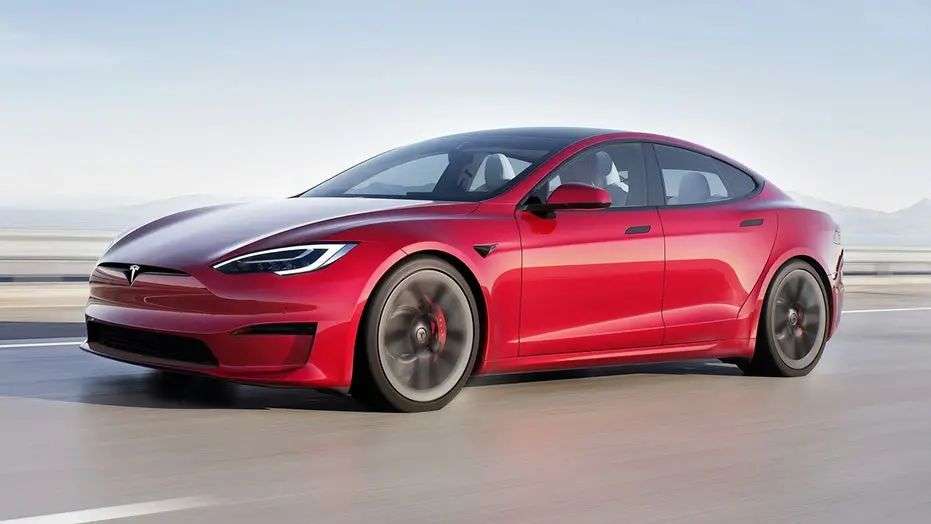 Currently the fastest mass-produced electric car
Today, Tesla officially released Model S Plaid, and it was also a delivery ceremony. Excited Musk specifically brushed a track out of the Fremont factory , and then drove directly to the stage.
Two days ago, Musk just announced the cancellation of the Plaid+ version. The reason was that Plaid was fast enough and good enough. There is no need for another plus. For the first time, he took a step back on the road of showing awesome. Of course, there are many reasons behind it, but more importantly, the implication is that Plaid is already strong enough, right?
Musk said excitedly that this is currently the fastest production car in the world, hahaha. It uses a total of three permanent magnet motors and the latest carbon sleeve rotor protective cover, abandoning the permanent magnet combination of the front induction and the rear, and can have 1020 horsepower, a maximum speed of 322km/h, and a breakthrough in acceleration time of 0-60 miles. The two-second mark is 1.99 seconds, zero-hundred acceleration in 2.1 seconds, and quarter mile acceleration in 9.23 seconds.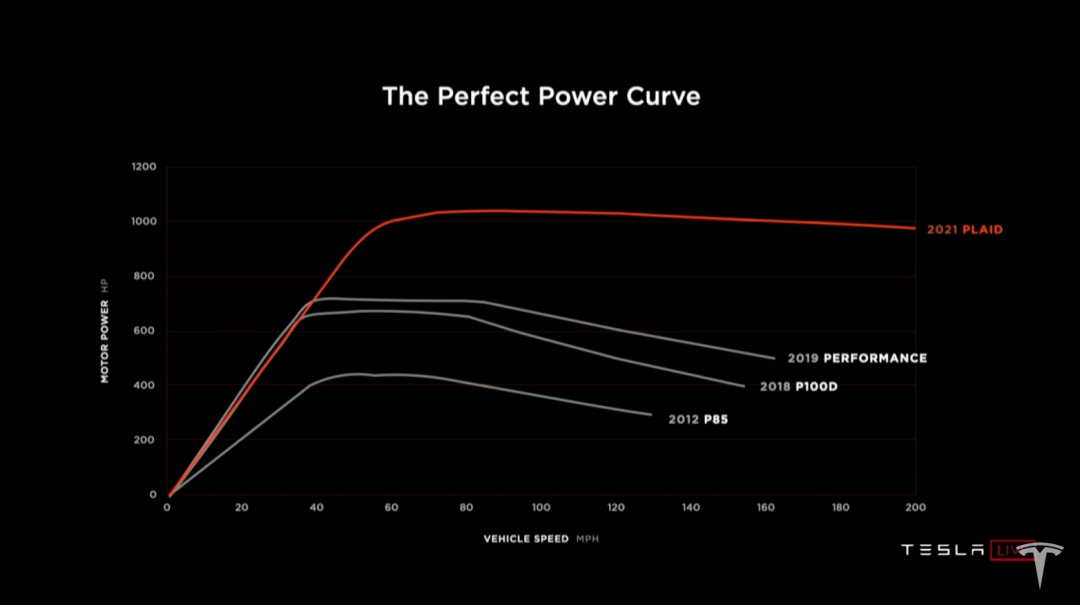 In Musk's words, "faster than any Porsche and safer than any Volvo ". Indeed, they are almost catching up with the Roadster 2, which has been in childbirth for 4 years. In addition, the previous Plaid+ version has a battery life of more than 800km. After the cancellation, the now released Plaid uses a brand new battery pack with a battery life of 624km, which is enough. It is also equipped with a heat pump air-conditioning and cooling system. It can be charged for 300km in 15 minutes at low temperature. In the weather, the battery life can be increased by 30%, and Musk also said that he would go to New North.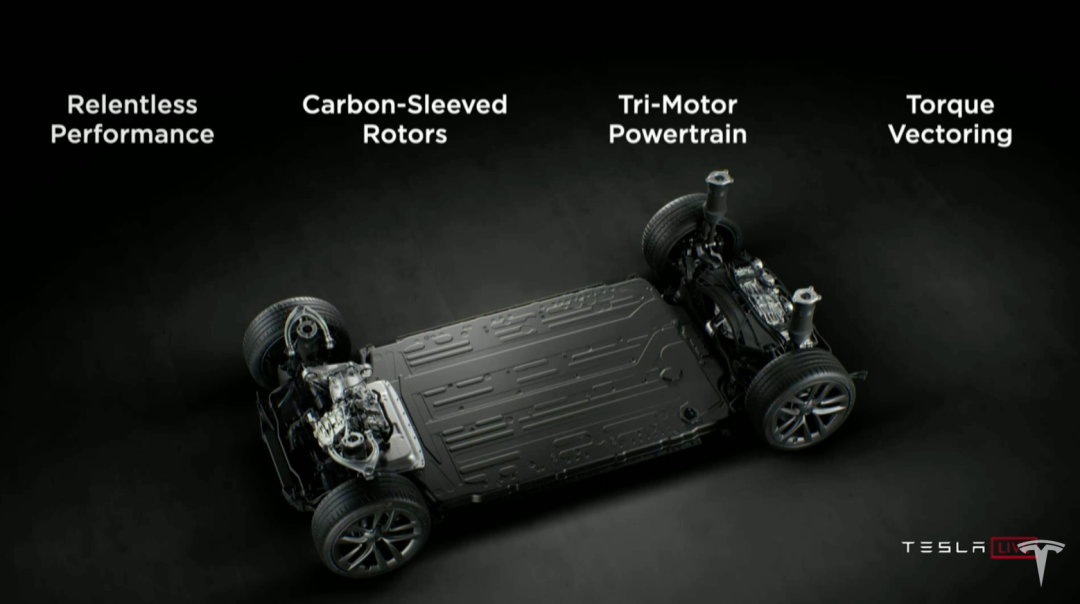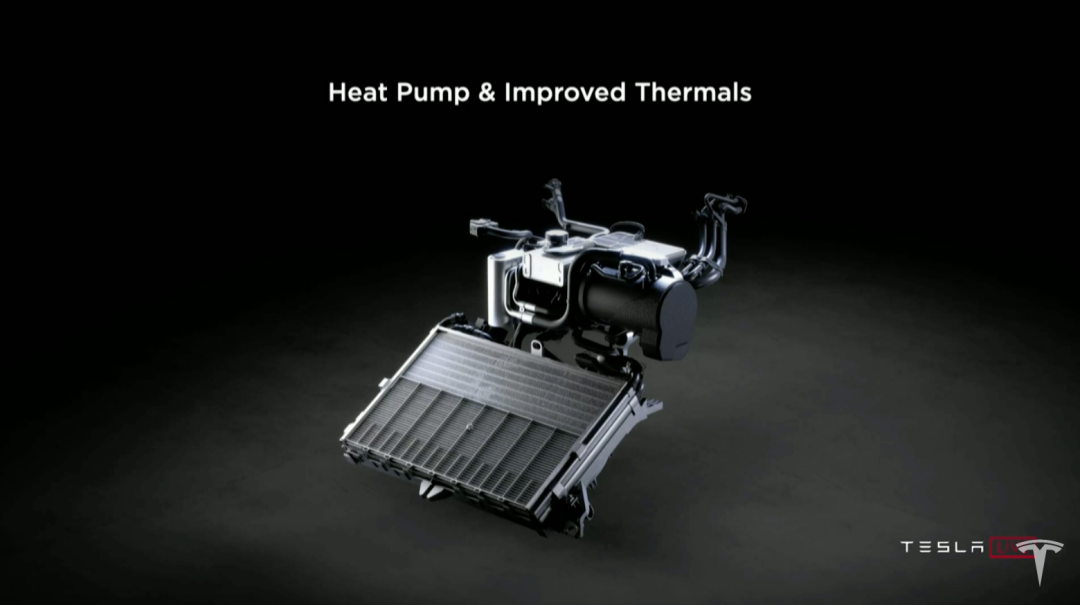 The interior changes we mentioned earlier use a 17-inch central control screen and 12.3 inches LCD instrument, but the most noticeable thing is the horseshoe-shaped steering wheel. The main reason given by Musk is to prevent the traditional steering wheel. The upper edge blocks the line of sight, and of course it is also paving the way for the ultimate fully automatic driving. After all, Musk doesn't want you to drive well, and everything has Autopilot.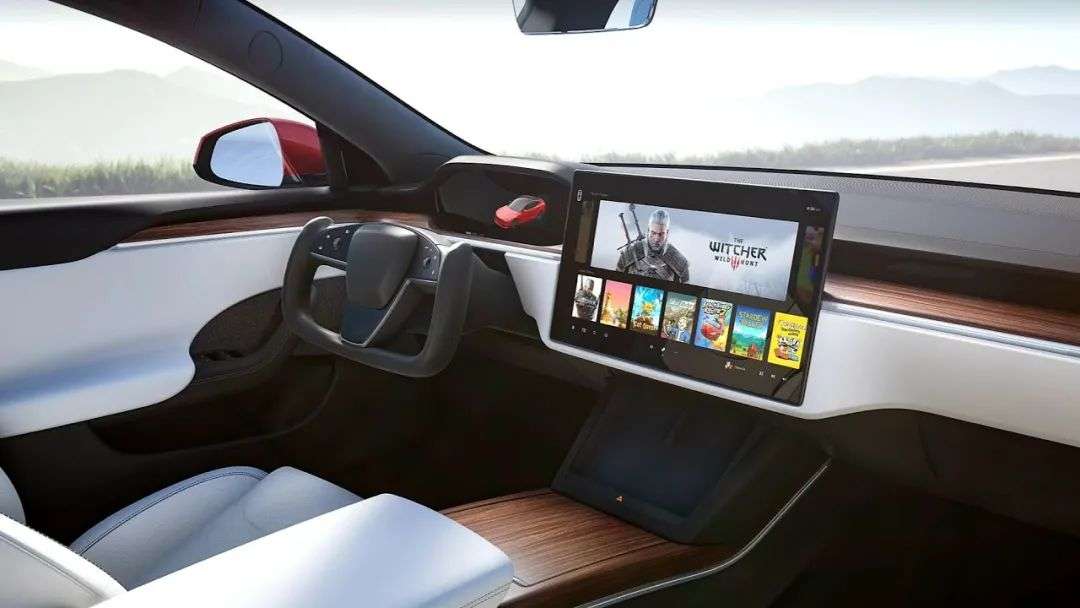 But at the same time, such a Model S does not require a physical shift lever and any physical buttons. Even the shift lever and turn signals behind the steering wheel have also been cancelled and integrated into the steering wheel by Tesla. At that time, we thought that if the lights and wipers could still be solved, it seemed difficult to have a reasonable plan for the shifting mechanism.
Now, Musk has finally given us the answer formally. As some people have guessed, the vehicle will automatically help you shift gears intelligently, get on the car and press the brake, and the vehicle will judge your travel direction by itself, and then decide whether to hang forward or backward. block. Yes, you read that right, it's automatic.
Of course, if you have to change gears by yourself, you can step on the brake and swipe up on the left side of the screen to move forward, slide down to move backwards, and click P to stop. However, it seems that this is also somewhat different from our habits. For example, when the arms are also operated up and down, they tend to move upwards and backwards and forward downwards. Che Yunjun started to mistakenly think that upwards are backwards.
I believe you must have all kinds of questions in your heart that are incredible. Don't be surprised, Tesla has always been educating users, and everything will be clear after the real car comes out.
A new interactive experience in the car
The 17-inch central control screen in the car has a resolution of 2200×1300. The new UI and touch methods have been greatly upgraded, making the Model S system more like a tablet computer. There are icons for commonly used applications at the bottom of the screen, and they are a bit like BYD . Now the application opens more like a card. You can zoom in/out, hold and drag the application, not just tap and touch, it's more flexible and vivid than before. a lot of.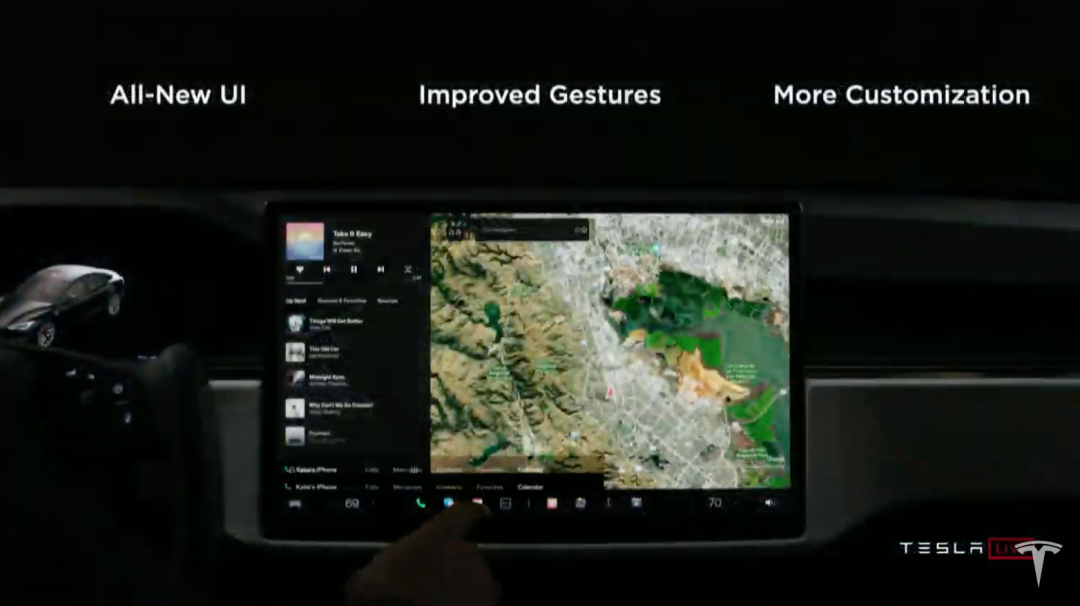 In addition, Model S Plaid's car machine can have game capabilities comparable to PS5. AMD has previously confirmed that the new 2021 Tesla Model S and Model X have introduced the RDNA 2 GPU architecture, which has 10TFLOPS of computing power, so it is enough to run on a car's 17-inch screen, including " Cyberpunk 2077". The game also supports compatible gamepads. You seem to have another reason not to go home.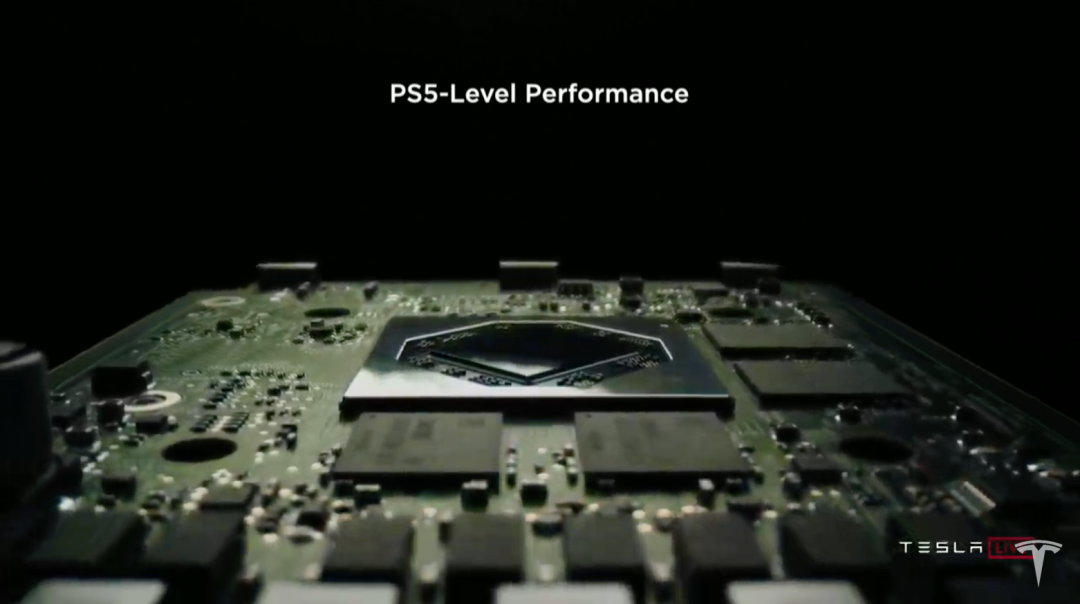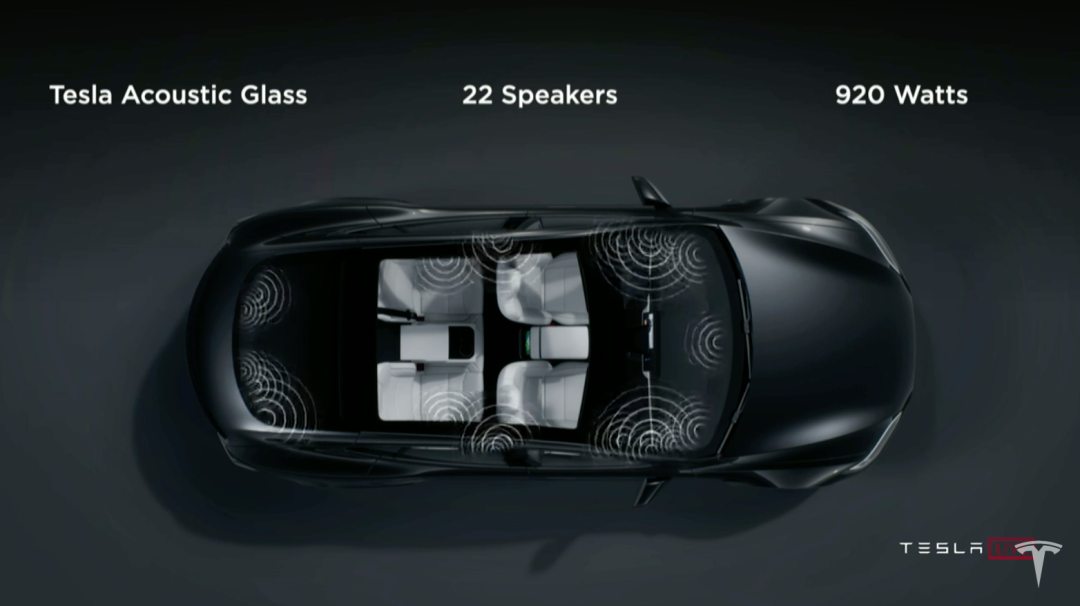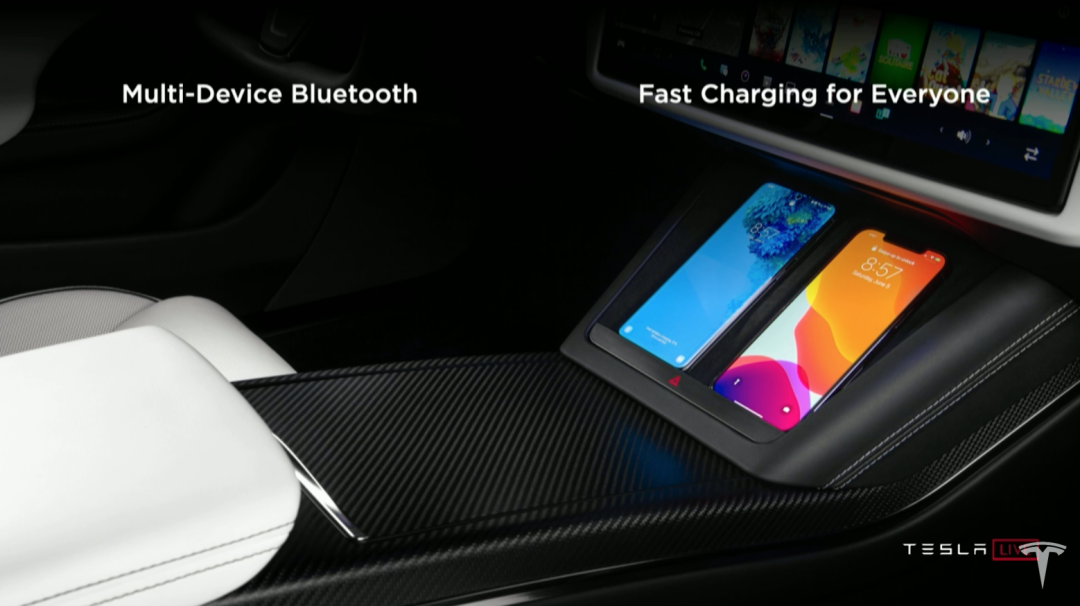 With better screens and chips, the Model S Plaid car has also fully upgraded the audio system, with 22 speakers, active noise reduction, and a power of 920W. It is a mid-to-high-end configuration. In addition, the car also adds front and rear wireless charging, USB-C charging and multi-device Bluetooth connection.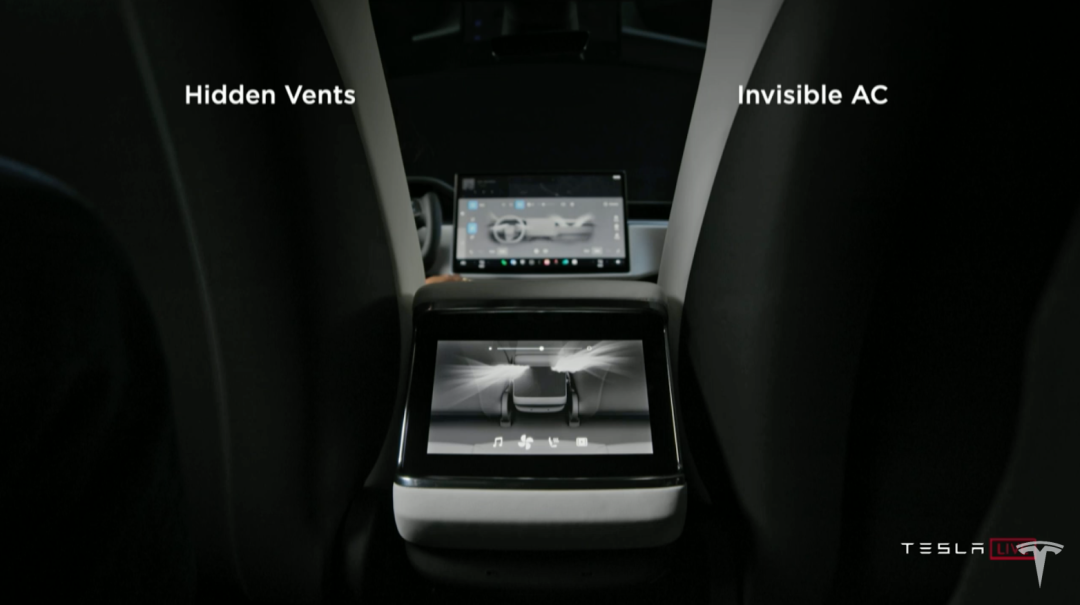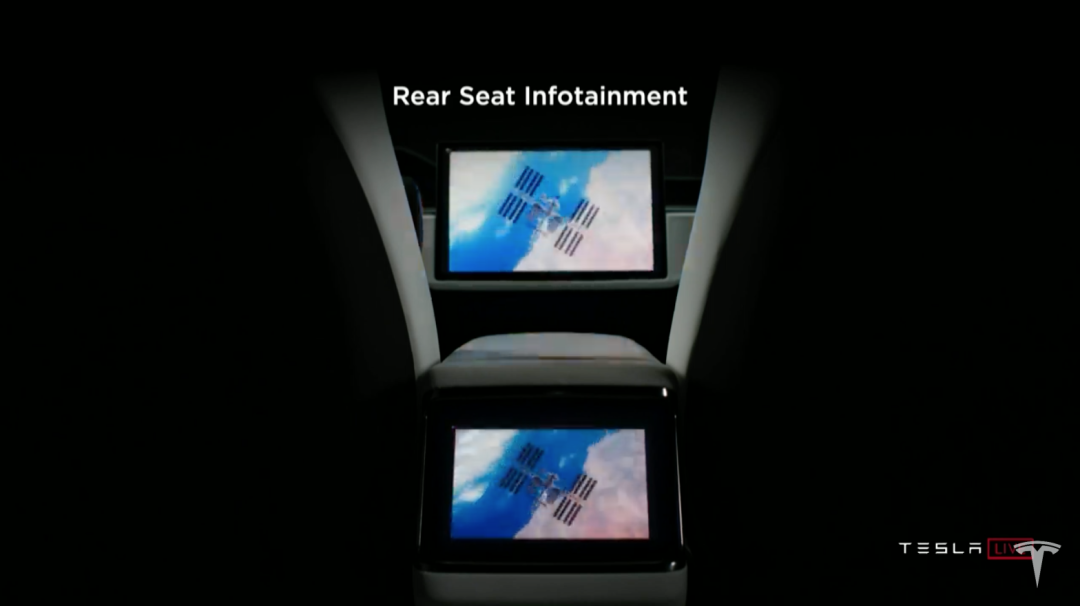 The air-conditioning outlet behind the central armrest box is also equipped with an 8-inch touch screen. The rear row can now visually adjust the air-conditioning like the front row. You can also watch movies and play games. Moreover, the second row of seats has been redesigned. The front seats are more forward, leaving more space for the rear row, and the headroom is more spacious, making the experience of the rear row more comfortable.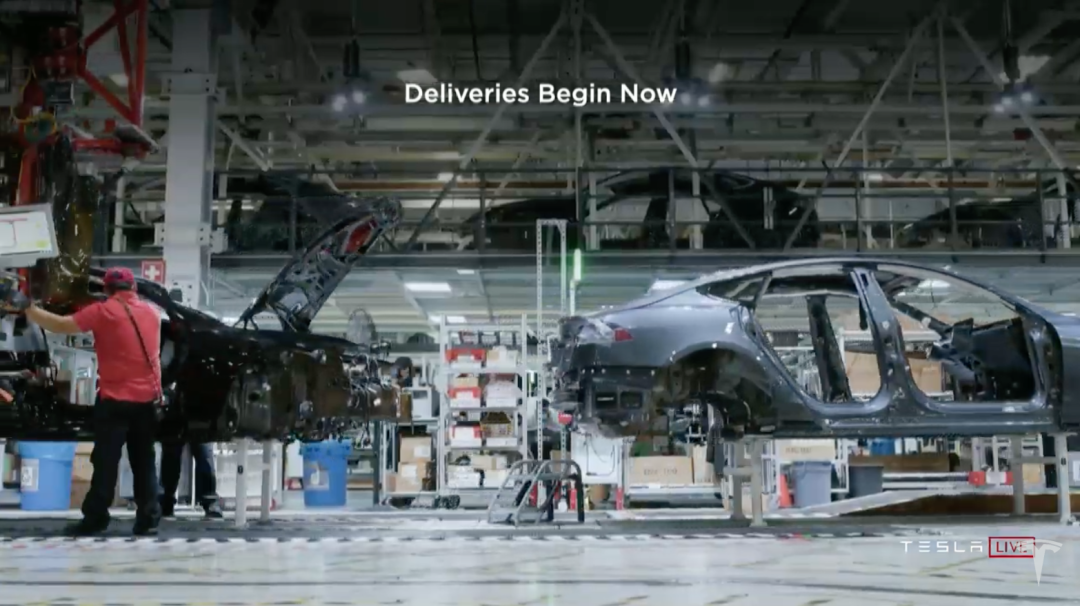 Che Yun summary
"Deliveries Begin Now", immediate delivery, faster than iPhone. The weekly production capacity will be 100 units in the early stage and will be increased to 1,000 units later. However, just yesterday, taking advantage of today's delivery and release, Model S Plaid quickly increased by 10,000 US dollars, domestically increased by 60,000 yuan, adjusted to 1,059,900 yuan, domestic delivery time in 2022 Q1.
In addition, every Tesla Model S Plaid owner received a bottle of Tesla Tequila. The California Transportation Commission reminds you that you do not drive when you drink, and you do not drink when you drive.