Google's collective bombardment by online travel sites has changed from "a godsend" to a terrible competitor
Travel companies have been complaining-sometimes complaining to competition regulators-that Google unfairly forcibly entered their territory.
Google's travel search box and other types of professional search products increasingly keep users in the Google ecosystem, encouraging them to use Google products instead of clicking on other websites to make transactions.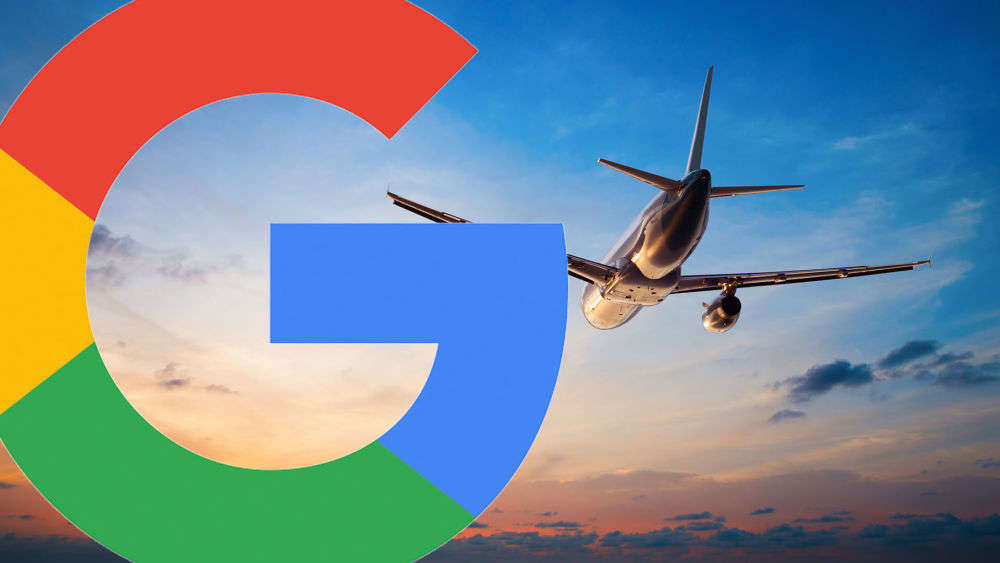 Tencent Technology News, October 15 news, Google has long been the main driving force for the new business of travel websites such as Expedia and Tripadvisor. But now, these companies have confirmed that Google has become one of their main competitive threats.
Berlin-based HomeToGo is a typical example of many online travel companies facing difficulties. As a vacation rental website, HomeToGo relies on Google to some extent to guide people to use its services. But the company said that because Google placed a third-party travel website list box at the top of many vacation rental search results pages, HomeToGo's business was affected.
According to information provided by HomeToGo, when HomeToGo was the most common search result in a Google search this summer, if a third-party travel website list box appeared at the top of the page, the click-through rate would be reduced by about three-quarters. "Suddenly, Google put a not-so-good product above everything else. You think,'Is this fair competition?'" HomeToGo co-founder and CEO Patrick Andre ( Patrick Andrae) said.
Critics like HomeToGo say that Google's travel search box and other types of professional search products are increasingly keeping users in the Google ecosystem, encouraging them to use Google products instead of clicking on other sites to make transactions.
Google said it is sending more and more traffic to other websites. When it comes to travel information, its search engine faces fierce competition from travel websites. A Google spokesperson said the company has developed a new method to display search results to satisfy users' desire for quick access to useful information. "Deleting these results will give consumers a worse experience and reduce traffic to travel companies," she said.
According to people familiar with the matter, as antitrust regulators on both sides of the Atlantic investigate allegations that Google and other Silicon Valley giants used their influence to suppress competitors, one area of ​​their concern is whether these companies abuse their role as Internet gatekeepers and punish potential Competitors may obtain concessions from them.
It is reported that the US Department of Justice may file an antitrust lawsuit against Google in the next few days. People familiar with the matter said that Google's search behavior may be a key focus of such lawsuits. The EU's top antitrust agency previously imposed a fine of more than US$9 billion on Google, partly because shopping sites accused Google of using its own product advertising frames to lower their search results. Google has appealed these rulings. EU officials said investigators are investigating Google's use of data and have received complaints from companies including HomeToGo.
Google said the company's products, including search boxes, are good for consumers and other businesses. Google stated in a blog post on competition issues that its "products increase choice, expand competition, and create a level playing field for small businesses everywhere."
Travel companies and aggregation service providers have long relied on Google to support their businesses, spending billions of dollars on search engines each year to advertise their services. But for almost the same length of time, travel companies have been complaining—sometimes complaining to competition regulators—that Google unfairly forcibly entered their turf.
After acquiring a travel software company, Google launched a flight search tool in 2011. Later, it began to add hotel search and booking tools. In 2018, Google started incorporating vacation rental lists into its booking tool, and last year split them into separate search result boxes. Google's hotel listings are paid ads; vacation rental listings are currently free.
Last fall, the three major travel online giants Tripadvisor, Expedia, and Booking bombarded Google, accusing the company's newly launched hotel search function for draining the traffic they obtained through free links in Google's organic search results. Up to now, none of the aforementioned companies has commented on this report. Google said that its product changes are beneficial to tourism companies.
Founded in 2014, HomeToGo has established its own business by collecting information from other vacation rental websites and directly from some real estate managers. Google search is an important part of building HomeToGo's business. HomeToGo partly through advertising, but also through website improvements to improve Google search rankings. Andre said that because many travel searches started with Google, travel sites "have a certain dependence on Google." He said that when Google launched a tool to search vacation rental listings, he thought HomeToGo's business was in danger. Among. Although the company's traffic is still increasing, executives believe that Google tools are hurting its potential growth. In March 2019, HomeToGo filed a lawsuit with the European Commission, the EU's highest antitrust regulator, accusing Google of abusing its dominant position.
James Burrows, CEO and co-founder of Barcelona-based Rentals United, said that Google will "possibly break" the "monopoly" of some travel booking companies. Rentals United is a software company that provides short-term rental real estate booking software for travel companies. "More competition and more choice diversity are positive things," he said.
Some holiday home providers say that Google's new way of displaying search results hurts them. Christi Kapp and her husband run Kapp and Kappy B&B in Florida. She said that since Google's hotel search tool began to appear alongside regular search results, both direct visits and direct bookings to the company's website have dropped significantly. She said that in the past four weeks, users have searched for Kapp and Kappy B&B hotels on Google 29 times, but only clicked on the hotel website 4 times.
Karp attributed this decline to the emergence of Google's hotel search tool, which allows users to book through online travel agencies. Karp pays a commission for each booking through a travel agency. If people click on her website directly, she doesn't have to pay the commission. She said: "It's like paying for the right to walk on the road. The phone book doesn't take a piece of your business."
HomeToGo quantified the impact of Google's list box using data provided by search companies to site owners and external monitoring by search analysis companies. Between June and September of this year, when HomeToGo was the most common search result on the desktop, the company's web page click rate was 7.82%; when Google's vacation rental box was displayed at the top of the search results, the user click rate dropped to 2.98%. Overall, HomeToGo estimates that its regular Google search traffic is at least 20% to 30% lower than when Google does not insert a vacation rental box.
Andre said he was ambivalent about seeking to join Google's vacation rental search tool because he had less control over user choices and booking experience. But with the participation of others, he said the company had no choice. HomeToGo said that since 2019, it has repeatedly requested integration, but the site has not yet been added.
Google said it is working to incorporate list aggregators such as HomeToGo into its travel tools and expects to do so in the coming months. "In a way, you are forced to participate in accordance with Google's rules," Andre said. "Otherwise you may be out."