Has BYD's new energy dream come true for 13 years after entering photovoltaics?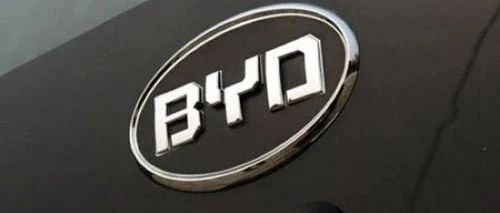 BYD, which has been tepid in the photovoltaic industry, has taken frequent actions recently.
On October 14, Shenzhen BYD Supply Chain Management Co., Ltd. and Beijing Jiayu Doors, Windows and Curtain Wall Co., Ltd. secondary subsidiary Xuzhou Jiayu Light Energy Technology Co., Ltd. signed the "Solar Module Sales Contract" to purchase modules from Beijing Jiayu. The tentative contract price of the product is 116 million yuan.
The news about BYD last month was even more exciting. On September 25, Canadian Solar Power Group Co., Ltd. had a business change, and the company's APP showed that BYD became one of the 12 new shareholders.
The three major sectors burst into the rise of BYD
As an automobile giant, BYD's involvement in the new energy field was once controversial. Now that 13 years have passed, how is BYD developing in the new energy field? Has Wang Chuanfu's new energy dream come true?
Now BYD, the car is its first label. In fact, in the heart of founder Wang Chuanfu, there is a bigger new energy dream.
In 1995, with a keen sense of the battery market, Wang Chuanfu, who dared to take the lead, resolutely resigned from his iron job, borrowed 2.5 million to go south to Shenzhen and founded BYD Co., Ltd.
Relying on the "BYD model" of developing part of the key equipment on the one hand and using cheap labor to complete the production semi-automatically and semi-manually, in 1998, BYD grabbed 40% of the global nickel-cadmium battery market share.
With the rise of the battery business, BYD was listed on the Hong Kong Stock Exchange in 2002 with the stock code: HK1211. In the following year, the output of nickel-cadmium batteries surpassed Sanyo and became the world's largest.
After the battery business reached its peak, Wang Chuanfu was not satisfied, and he discovered new business opportunities. It was also in 2002 that Guo Taiming invited Wang Chuanfu to visit the factory in Taiwan. Wang Chuanfu discovered a business opportunity from it, and he has never received it. Four years later, BYD's mobile phone foundry business revenue exceeded 5 billion.
With sufficient capital as a foundation, in 2007, Wang Chuanfu spun off its mobile phone components and modules, printed circuit board assembly and other businesses and established BYD Electronics (International) Co., Ltd., which went public on the main board of Hong Kong, stock code HK0285, indirectly held by BYD shares About 65% of BYD Electronics.
While the foundry business of rechargeable batteries and mobile phones was underway, Wang Chuanfu set his sights on the automotive industry. At the beginning of 2003, Wang Chuanfu stood up to the crowd and acquired Xi'an Qinchuan Automobile and obtained the qualification for car production, becoming the second private car manufacturer in my country after Geely.
Two years later, the first model that truly opened the car market for BYD, the BYD F3 was born. The BYD F3 is cheap and cost-effective. Consumers can buy a Toyota Corolla for only 79,800, and it has been madly sought after by the market as soon as it was launched.
In 2006, F3 achieved sales of more than 60,000 vehicles, and BYD achieved sales revenue of nearly 5 billion yuan, becoming the champion of independent brand automobile growth. Since then, it has increased at an annual growth rate of 100%. In 2008, Buffett took a stake in BYD. At the end of the next year, BYD's share price hit a record high with a market value of 180 billion yuan.
The main business guarantee is cut from photovoltaics into new energy
While the three major business sectors are advancing by leaps and bounds, Wang Chuanfu has not forgotten the new energy dream in his mind: In the days to come, people will live in new energy houses built by BYD that use photovoltaic and energy storage systems to generate electricity; they will drive electric cars produced by BYD. ; In these houses, you can charge BYD dual-mode F3DM and pure electric car e6.
This new energy dream map continues BYD's vertical integration strategy: instead of relying on a single innovation, it integrates IT and automotive technologies into new energy research and development, rapidly occupying the market with cost advantages, and integrating upstream core technologies. , Large-scale application downstream. This approach will form a "profit monopoly", thereby creating barriers to competition for BYD.
In order to turn dreams into reality. Since 2007, BYD Vice President He Long led more than a dozen technicians to form a research and development team to apply BYD's car body panel technology to solar photovoltaic technology to save costs.
During the 2012 SNEC exhibition five years later, with this technology as the core, BYD launched PV TOP.5 new photovoltaic technology, which includes five parts: NES technology, POP technology, TJB technology, ABC technology, and DLC technology. NES technology is mainly based on solar cells, and the remaining four technologies are mainly based on solar modules. He Long said that combining the five technologies will increase module efficiency by 10%. This also means that in addition to components, the cost of land, support, and installation will be reduced by 10%, and the cost of the entire power station will be greatly reduced.
While starting new technology research and development, BYD's actions in other areas of photovoltaics have not stopped. In 2008, BYD Solar was established. On December 10 of the same year, the BYD Solar Project with an investment of 500 million yuan broke ground in Shangluo City to produce polysilicon and solar cells.
Two years later, BYD formed a component team to independently develop silicone component products. In June 2014, BYD's silicone double-glass module was first certified by TUV Rheinland and TUV South Germany, which increased the product's life span to 50 years. It was successfully applied to the Brazilian market in 2017 and built the world's largest silicone double-glass module. Photovoltaic projects. According to data, as of September 2020, BYD's cumulative shipments of PV have exceeded 10GW, and it has been operating efficiently in various application environments in nearly 100 countries including Brazil, South Africa, Japan, and the United Kingdom.
Relying on core technology to become a giant in the field of energy storage
In addition to photovoltaics, in the field of energy storage, BYD is the first person in China to use lithium iron batteries for energy storage. From 2010 to 2013, BYD completed the development and accumulation of all core energy storage technologies, and verified the technical feasibility of lithium battery energy storage through a series of demonstration projects.
In the reckless era of the domestic energy storage industry, BYD, as a pioneer in the industry, has created many firsts in China. In 2010, BYD's participation in the South Grid Baoqing Power Station was the first power grid-side project in China. At the signing ceremony, Warren Buffett was invited to help out; in 2011, the State Grid Zhangbei Wind and Solar Energy Storage Campaign started, with a total investment of 10 billion in this project Among them, BYD won the largest contract package of 6MW/36MWh for energy storage.
This is also one of the few highlights of BYD in the country. In the years since then, BYD has focused on overseas markets, and its domestic energy storage business has been stagnant for a long time. At the Energy Storage Western Forum in August 2012, BYD simply released a news that shocked the energy storage circle: it will no longer participate in domestic bidding projects and focus on being a supplier of energy storage equipment.
In recent years, the energy storage and frequency modulation markets in the United States and the United Kingdom have exploded, and BYD has entered the harvest season in overseas markets. In 2015 alone, BYD exported a total of 100 containers with a total of 132MW of energy storage battery products to the US energy storage market. The price is also very attractive. The price of lithium iron phosphate batteries exported by BYD to the US market is equivalent to 4.7 yuan/Wh (the average exchange rate of USD to RMB in 2015 was 6.23), which was almost twice the domestic price at that time (domestic 2.5 yuan/ Wh).
From the perspective of cumulative global installed capacity, BYD is a veritable giant. As of the end of 2019, BYD's cumulative global shipments have reached 750MWh, which is in the same camp as LG, Samsung, Tesla, and KOKAM. The products range from small household energy storage systems, to intermediate-level industrial and commercial energy storage products, to large public-level container systems, covering the current market demand in all aspects.
Photovoltaic financial report loss realizes new energy dream and a long way to go
Despite its aggressive expansion in the field of new energy, comparing its annual reports in recent years, it is found that BYD's disclosure of information on solar energy business has not been optimistic. According to external analysis, since entering the industry in 2008, BYD has lost 7.8 billion yuan every year.
In the 2013 annual report, BYD stated, "For the photovoltaic industry, the group continues to increase market development, accelerates the advancement of existing projects, and adopts appropriate cost control measures, and losses continue to narrow.
The 2014 annual report stated that "affected by fierce market competition and declining product prices, the Group's solar energy business still suffered large losses during the reporting period."
In the 2015 annual report, although it was still at a loss, BYD was optimistic, saying, "A number of its solar projects have been successfully operated in the United States, Germany, the United Kingdom and other countries. Due to continued market development and active expansion of sales, business losses within the sun continued to narrow. "
In the 2016 annual report, BYD expressed regret in the report, "In terms of solar energy business, affected by the sluggish domestic and foreign market demand and the decline in product prices, the solar energy business has still faced greater operating pressure since the third quarter."
By 2017, BYD still made the following statement, "The solar business still has a large negative impact on the company's profitability."
In its 2018 annual report, BYD stated that during the year, the global photovoltaic market was affected by multinational policies and overall growth slowed. Especially after the domestic new photovoltaic policy was released on May 31, 2018, industry demand has significantly weakened, and enterprises generally face greater operating pressure. Nevertheless, the data shows that the revenue from the secondary rechargeable battery and photovoltaic business was approximately RMB 8,950 million, a year-on-year increase of 2.09%.
In the 2019 annual report, BYD stated that in the photovoltaic field, my country's photovoltaic industry has begun to realize the transition from subsidies to parity. Under policy adjustments, despite the decline in new installed capacity of domestic photovoltaics, thanks to the growth of overseas markets, my country's photovoltaic industry has been steadily expanding, technological innovations have been advancing, and export growth has been increasing. The data shows that the revenue of the secondary rechargeable battery and photovoltaic business was approximately RMB 10,506 million, an increase of 17.38% year-on-year.
In the 2020 semi-annual report, BYD stated that in the photovoltaic business, although the spread of the new crown pneumonia overseas has affected business expansion to a certain extent, it has benefited from the smooth delivery of overseas orders and achieved rapid growth in sales revenue. In addition, due to the decline in raw material prices, losses have improved substantially. In the first half of 2020, revenue from the Group's battery business and photovoltaic business was approximately RMB 4,791 million, a year-on-year increase of 7.59%.
After combing through the annual reports, it is found that because BYD puts the battery and photovoltaic business together for statistics, it is impossible to directly see the performance of photovoltaics over the years, but it should be an indisputable fact that the performance of photovoltaics has been at a loss in various years. Nevertheless, Wang Chuanfu does not seem to give up the idea of ​​new energy business. The latest and most direct evidence is that he has invested in Canadian Solar and continued to purchase component products.
According to industry insiders, it seems that Wang Chuanfu may still be far from his new energy dream, but compared with BYD's expansion in other fields, the development trend of the new energy industry in recent years, and BYD's achievements in this field in recent years. Achievements, Wang Chuanfu's dream is still very hopeful to become a reality.
Disclaimer: The above content is reproduced from Century New Energy. The content posted does not represent the position of this platform.
National Energy Information Platform Tel: 010-65367702, Email: hz@people-energy.com.cn, Address: People's Daily, No. 2 Jintai West Road, Chaoyang District, Beijing