A new U disk around Tesla, 128G memory is priced at 295 yuan
Get link

Facebook

Twitter

Pinterest

Email

Other Apps
Tesla provides free home delivery service.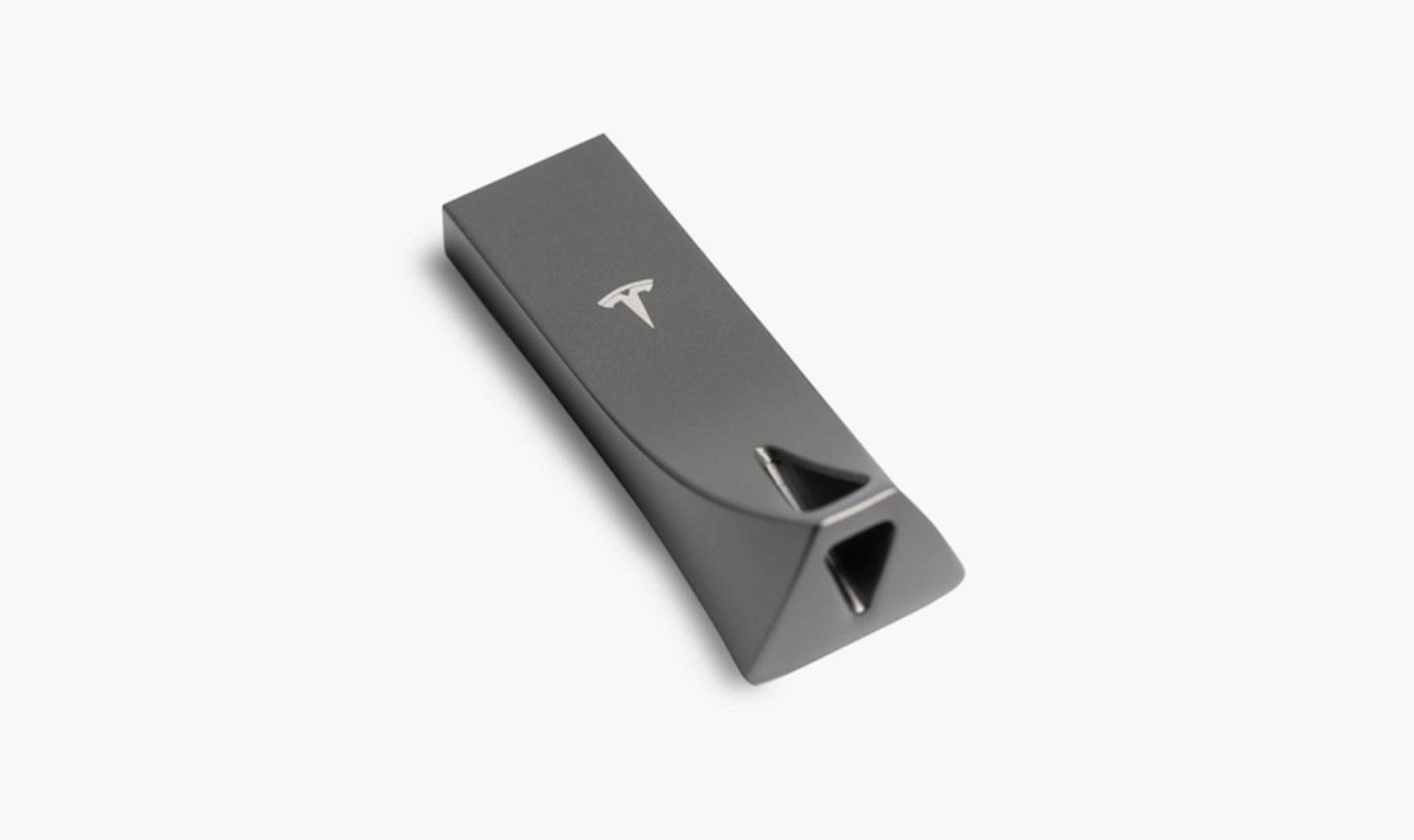 Source: Tesla official website
Tesla is out again.
Recently, according to a report by American media Cleantechnica, Tesla mentioned for the first time in a promotional video for Model 3 in 2021 that Tesla is selling USB flash drives.
The new U disk is part of the upgrade of moving the USB interface to the glovebox, and it provides 64GB of storage space. At present, relevant product information has appeared on Tesla's official website. There is currently only one storage option in the Tesla store-128GB, priced at $45 (about 295 yuan), and Tesla provides free home delivery. service.
"Use a USB drive-128 GB to store Sentry Mode and Dashcam material. When your car is left unattended, it can provide up to 128 GB of video storage capacity to prevent theft, break-ins and threats." Tesla introduced on the official website, Before enabling Sentry Mode, insert a pre-formatted USB drive into the USB-A port on the back of the center console or glove box to obtain a unique layer of security that can be used everywhere.
This is not the first time Tesla has sold peripheral products. Not long ago, Tesla also launched tequila (Tesla Tequila). The wine was described by Tesla as an "exclusive, small-batch high-end wine, 100% brewed from agave grass", and it is packed in a lightning-shaped glass bottle. Each bottle is priced at US$250, or about RMB 1,658, which is higher than a bottle of Feitian Moutai (the official guide price is RMB 1,499).
On July 6, Tesla sold red Short Shorts on its official website, with "S3XY" printed on the back, representing the four Tesla models Model S, Model 3, Model X and Model Y. The short-selling shorts are priced at US$69.420 (approximately RMB 458).
In addition, Tesla will also involve a lot of various peripheral products, such as power banks, stainless steel kettles, children's toys and flame guns.
Get link

Facebook

Twitter

Pinterest

Email

Other Apps