Relying on a set of PPT listed valuation of 12 billion: the self-cultivation of new energy leeks
From the "next Tesla" to the "next Theranos".
Around 2015, the "new force in car-making" exploded.
Crunchbase data shows that in 2015 alone, nearly 300 new energy vehicle-related companies were established, and in the following years, more than 100 new companies entered the market every year. During the period, there were constant doubts about some companies' fraudulent subsidies, data fraud, substandard technology, and Ponzi schemes. The five-year market test can be said to have played a major role in scouring the sand. With Tesla leading the world and mass production and delivery of brands such as Ideal and Xiaopeng, public opinion gradually improved its attitude towards them.
While various companies are trying to get rid of the "PPT car manufacturing" hat, there is such a new energy automobile company, with a set of "good PPT", not only won 2.5 billion US dollars in venture capital, but also successfully IPO.
This god-like company is the American hydrogen truck company: Nikola Motor.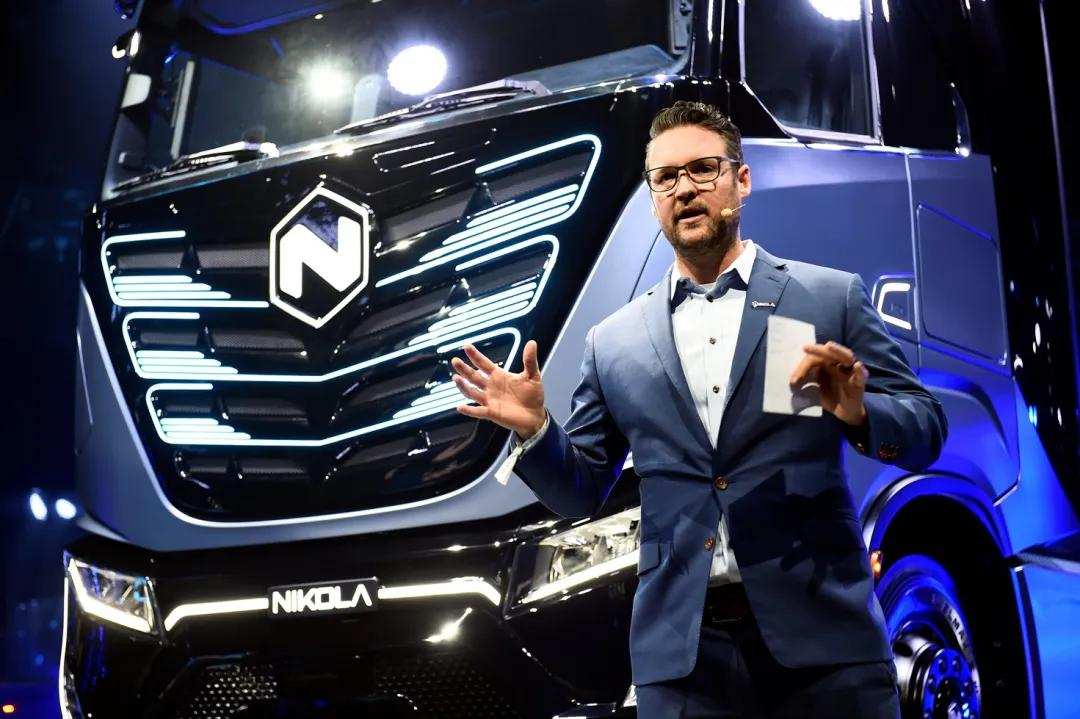 1 A magical strand that makes people unable to breathe
Known as "the world's first hydrogen energy heavy truck", Nikola was founded in 2015 and is the fourth entrepreneurial project of founder Trevor Milton.
His last company, dHybrid, developed natural gas-powered trucks. After being acquired in 2014, Milton focused on hydrogen fuel cells and founded Nikola Motor, which focuses on hydrogen-powered trucks.
In the five years since Nikola was founded, because of the two gimmicks of "environmental zero emission" and "advanced hydrogen fuel cell technology", it has attracted US$2.5 billion all the way. The investors are all well-known institutions in the automotive and machinery industries, including General Motors and Bosch. , Hanwha Corporation, Case New Holland Industries, etc., are also supported by the US Department of Energy.
In June 2020, Nikola reversed acquisition of VectoIQ Acquisition Corp. to go public. After being listed for more than four months, the stock price has fluctuated several times, sometimes soaring 200% in five days, sometimes shrinking by 50% in a week, and soaring to $93.99 at its peak, becoming the third largest auto manufacturer in North America (after Tesla and GM). Car), which fell to $17.88 at the lowest point, which is not unexciting.
And all of this even happened before Nikola did not come up with an official product! As a result, Nikola has attracted the attention of many people as "a magic stock in the SPAC world".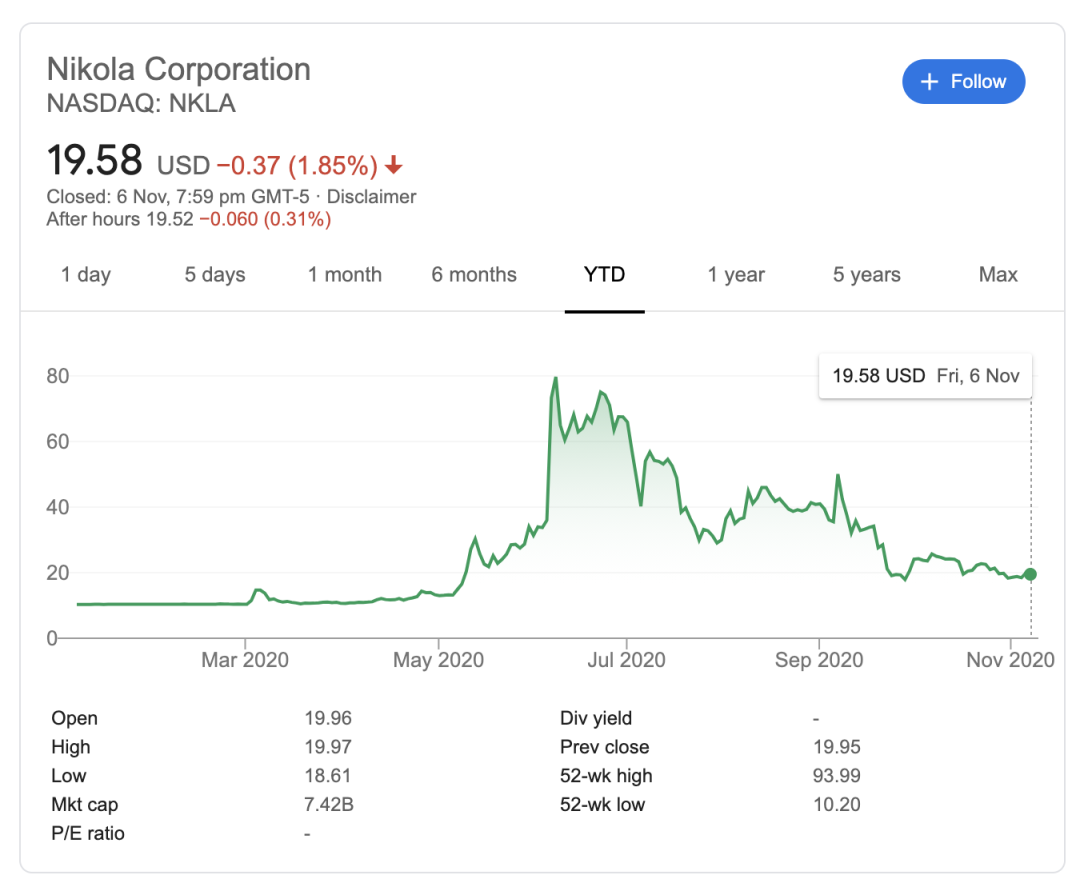 Nikola Motor stock price trend
2 Nikola and Tesla are stupidly unclear
In the field of new energy vehicles, there are a lot of companies claiming to be the next Tesla overtly and secretly, not many such as Nikola.
Like Tesla, Nikola's name comes from the well-known talented physicist Nikola Tesla. Starting from the company's name, he has not concealed the momentum to fight Tesla.
In terms of products, Nikola also keeps an eye on Tesla.
Nikola currently has 8 models, the main semi-trailer heavy truck series, providing hydrogen fuel power and pure electric power two products, in addition to some electric off-road vehicles, motor boats and so on. Among them, Nikola One is against Tesla's pure electric truck Semi, and pickup truck Badger is against Tesla's Cybertruck.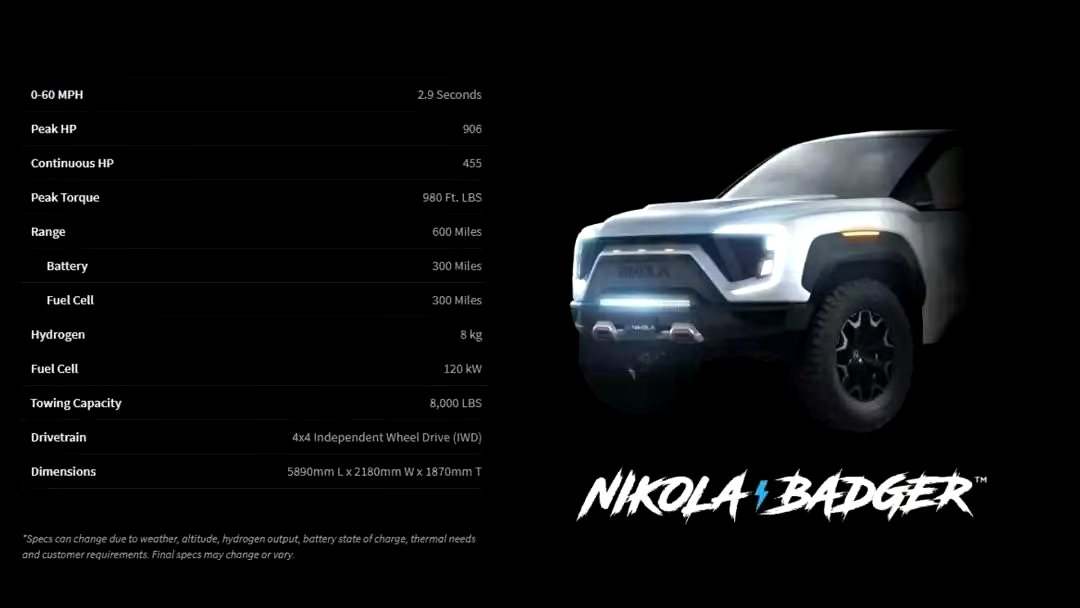 Nikola Badger even has a font style a bit like Tesla Cybertruck
In terms of business model, Nikola is as ambitious as Tesla. Nikola satisfied with only a car manufacturer, but to establish a "around their products hydrogen network network", the construction of hydrogen refueling stations in the country, the equivalent of Tesla super-charging stations.
The information of its C round of financing shows that it is expected to build 700 hydrogen refueling stations in the United States by 2028 and 70 in Europe by 2032. Each hydrogen refueling station will have its own solar power generation, hydrogen storage and hydrogen refueling. Closed-loop self-hematopoietic ability.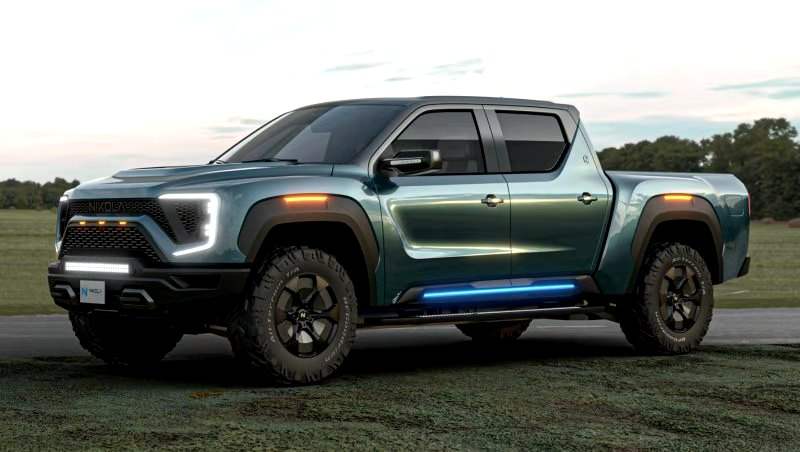 Users who purchase Nikola trucks will enjoy complete services such as hydrogen fuel, vehicle maintenance and repairs throughout their life cycle. In Milton's view, the core of Nikola's business model is energy. Mastering advanced hydrogen fuel technology has grasped the lifeblood of the market. Trucks are just a carrier of its energy services. The profit of selling fuel is as high as 5 of selling trucks. Times.
With such beauty good business model, when Nikola declared himself able to 2.47 US dollars per kilogram when the cost of producing hydrogen, it is no wonder excited Wall Street, the Nikola onto the "next Tesla," the throne.
3 Is it the next Tesla or the next Theranos?
On June 4, 2020, Nikola went public and its stock price rose accordingly. The market value reached 12 billion that day. The founder Trevor Milton was proud.
However, the cold water was caught off guard. Hindenburg Research issued a short-selling report, stating that "never saw a listed company deceive to this degree." Nikola's subsequent response all confirmed that Hindenburg's revelations were all real hammers.
Investors were embarrassed, and the crowd was shocked: Is this the next Tesla or the next Theranos?
Simply put, the general idea of ​​Hindenburg's short report is: Nikola is a scam from the inside out. There are several heavy hammers:
Product video fraud.
A promotional video released by Nikola showed the state of Nikola One driving at high speed, but Hindenburg investigated and learned that this video was shot on a slope. Nikola deliberately tilted the camera to film the truck "rolling" under gravity. Rather than really rely on fuel to drive. Nikola said that the video was produced by a third party and did not clearly state that the truck was self-driving.
Hydrogen technology is fraudulent.
Nikola claims that it has mastered a method for preparing hydrogen, which can save up to 81% of the cost, and has been put into production, but Hindenburg accused that this technology does not exist, and Nikola did not start producing hydrogen.
Falsified key components.
Hindenburg's report pointed out that the battery, inverter and other key parts currently used by Nikola are from other cooperative manufacturers, and tape is also attached to cover the original manufacturer's trademark, which is inconsistent with the independent research and development claimed by the founder. Nikola said that third-party products will be used in the early R&D stage, and will be replaced with self-developed parts in future production.
Falsified production status.
Hindenburg and Bloomberg discovered that a Nikola One prototype car presented at the 2016 conference was secretly connected to a cable to supply power to the central control screen, instead of the founder's "full-featured and fully usable" feature. In July of this year, the founder of Nikola told the media that five Nikola Tre finished products will soon be assembled in Germany, which was later denied by partner Bosch, and the two parties have not yet started production.
In addition, such as the fact that there is no solar panel installed on the roof of the headquarters, the company does not have a natural gas well, the off-road vehicle products are actually outsourced to manufacturers to piece together in a few weeks, and the product reservation amount is doubled. Compared with the above lies, it is simply It's "light as a feather".

Bloomberg reporter found that Nikola's exhibit car was secretly powered by cable
As soon as this report came out, Nikola's stock price plummeted, the US Securities and Exchange Commission and the Department of Justice immediately intervened in the investigation, and founder Trevor Milton resigned.
Hindenburg directly compared Nikola with Theranos, the biggest scandal in Silicon Valley in the past decade. It can be said to be a very powerful accusation. Hindenburg said in the report that Nikola took advantage of investors and partners' eagerness to gain a position in the electric vehicle field, and created a lot of lies, while investors did not do their homework.
4 GM supports Nikola, the story is not over yet
In Theranos's story, after the Wall Street Journal reporter broke the scam, Theranos basically fell all the way down. Government investigations and lawsuits began to flow in, and investors and partners quickly cut.
But Nikola's situation is different.
On the one hand, short-selling institutions have their own profit-making purposes, and they are not as objective and neutral as investigative reporters. Readers naturally have reservations about the authenticity of their revelations.
On the other hand, Nikola's most important partner, General Motors, has not yet given up. Two days before the short selling report, Nikola just announced the strategic cooperation with GM to develop Badger pickups. Therefore, the market is closely watching GM's response. Once GM announces the termination of the cooperation, it is almost equivalent to giving Nikola a death notice.
However, not long ago, the GM CEO officially supported Nikola, saying that the two billion US dollars investment agreement between the two parties has not been cancelled, and related cooperation agreements will still be signed in the future. As soon as the news came out, Nikola's stock price ushered in a rebound. The highest pre-market increase that day came to 13%, closing at $22.24, an increase of 7.34%.
Judges who have a little understanding of the past few venture capital ventures may question: the venture capital bubble has broken a lot, how can Nikola's investors be bluffed by PPT storytelling? Investors are all guilty, or joint cutting of leeks?
Looking closely at Nikola's past few rounds of financing, I found that things are not so simple.
Nikola completed 3 rounds of financing before 2018, including a seed round of 2 million USD, a USD 16 million A round and a USD 44 million B round. Until 2018, it started to take off and completed the $210 million Series C financing with a pre-investment valuation of $1.1 billion; in 2019, the Series D financing was $250 million, with a valuation of $3 billion.
The main investors in these two rounds are CVC, and have more resources to support the relationship with Nikola. For example, commercial vehicle giant CNH Industrial provides truck chassis for Nikola and also co-produces Nikola Tre models; solar panel giant Hanwha Corporation provides Nikola with solar energy technology for hydrogen refueling stations; Bosch brings power systems and central control computers Technologies such as systems, keyless entry systems, and in-vehicle cameras.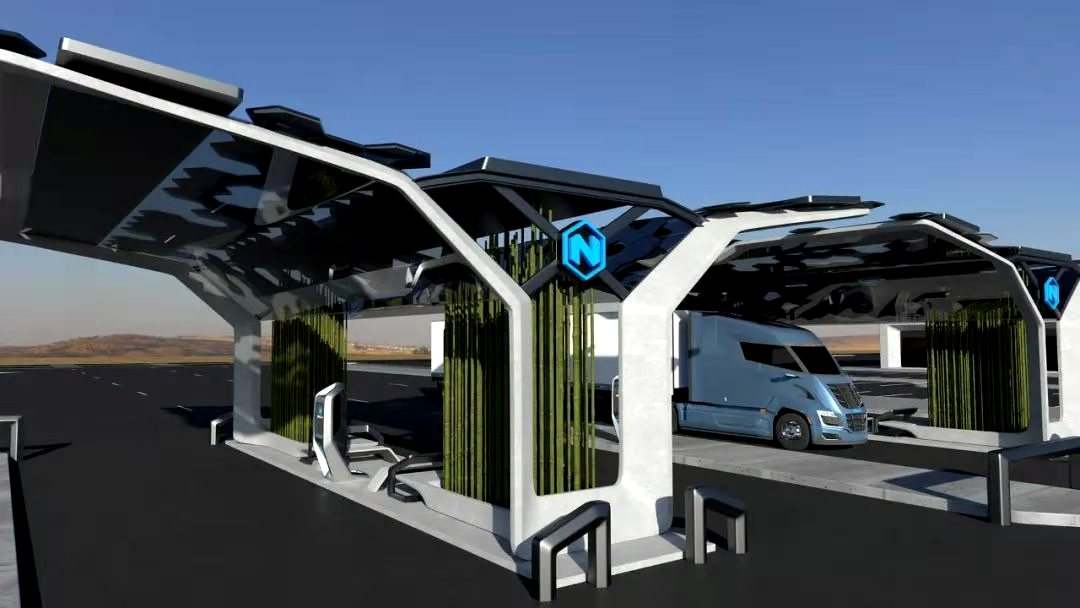 At the same time, these key technologies also leave investors with a lot of room for bargaining. Although Nikola officials did not disclose the composition of each round of financing, there is indeed news that a considerable part of the investment is based on goods/services. For example, CNH Industrial, the lead investor in the D round, cash subscriptions only accounted for less than 50% of the total investment.
The so-called "biggest taker" GM can be said to be an empty white wolf. It didn't cost a cent to subscribe for 11% of the shares (worth $2 billion).
According to the agreement between the two parties, GM will provide Nikola with its own developed Ultium battery system and Hydrotec hydrogen fuel cell. The two parties will also produce Badger pickup trucks at GM's plants. Even better, GM not only does not spend money, but also makes money: while collecting Nikola's research and development and foundry costs, while earning 80% of Nikola's electric car points, a total of about 2 billion US dollars. A total of 4 billion can be earned inside and outside, not to mention the gains from the rise in GM's stock price.
From this point of view, even if Nikola is unsustainable, investors will not lose much. We don't need to worry about the smart heads of the venture capital circle for the time being. However, what happened to Nikola seems to be the epitome of another wave of enthusiasm for new energy vehicles in the market.
Not to mention that traditional automakers such as Toyota, Daimler, Hyundai, and FAW have increased their investment in electric vehicles and hydrogen fuel cell vehicles. At this moment in the United States, many new energy vehicles and related companies are lining up for the listing of SPACs. Among them, Fisker and Lordstown have been listed at the end of October. Companies such as Canoo and QuantumScape are also in preparation. We even see the long-silent Faraday Future in the list-and these companies have not yet begun to make profits.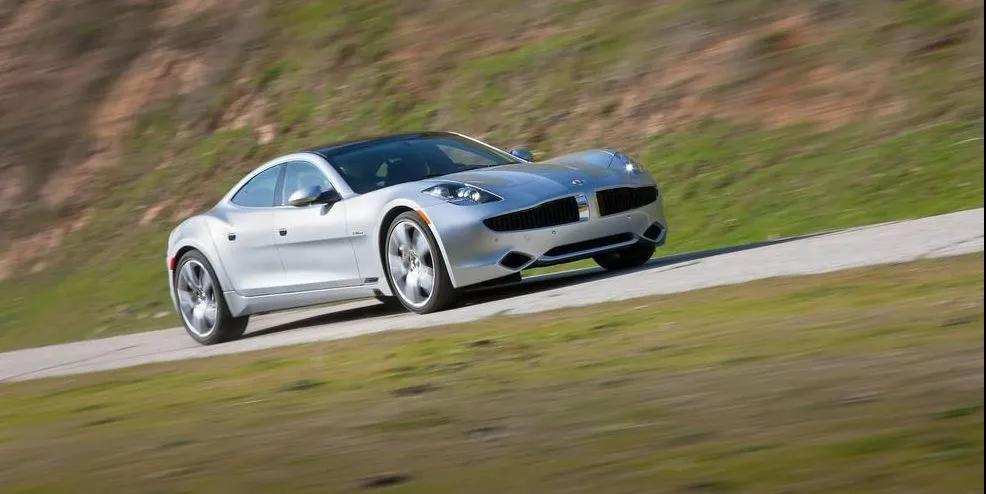 Fisker Motors
In this wave of capital chasing, how many people say "FOMO" (fear of missing out), how many want to attack/rebuild Tesla, and how many people understand the technology and the market, we don't know, but we Indeed, I deeply feel that the wind has risen again.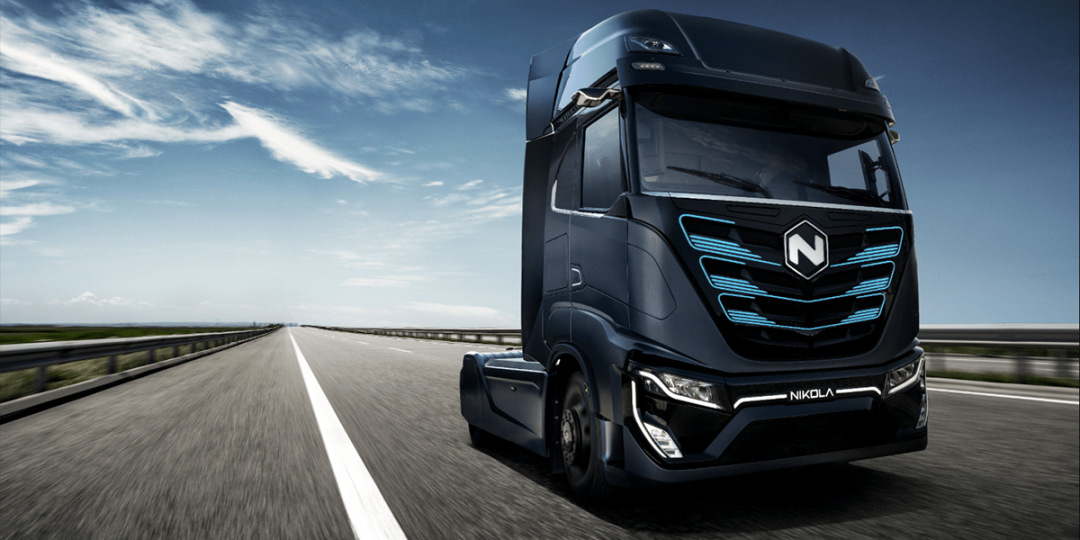 Regardless of whether the ending is a soap bubble or a new round of wealth creation movement, Nikola's heavy strokes in this farce will remain in the history books forever.