Tesla's Shanghai plant plans to produce 550,000 cars next year: accounting for more than half of the world's total production and exporting more than 100,000 vehicles
Get link

Facebook

Twitter

Pinterest

Email

Other Apps
Investment institutions generally predict Tesla's global sales for next year at around 900,000 units, which means that the Shanghai factory has to undertake more than half of the production tasks.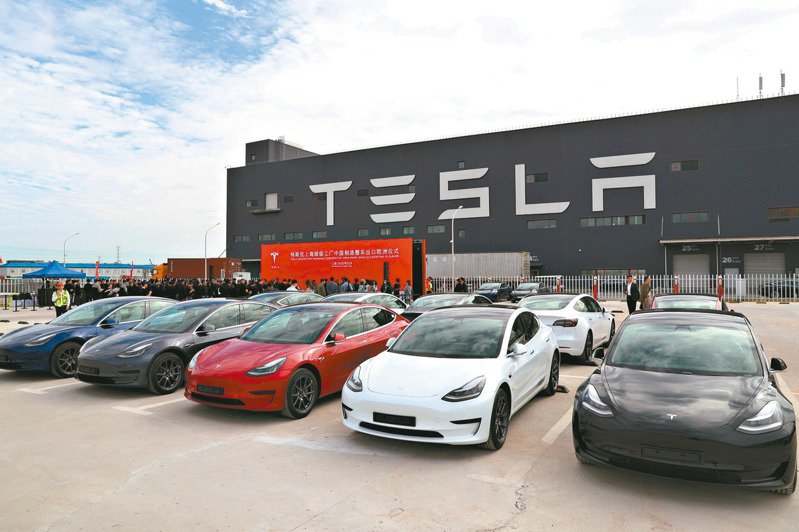 Tesla's Shanghai plant plans to produce 550,000 cars next year
According to 36 krypton reports, Tesla's Shanghai factory next year's production plan has been released. In 2021, Tesla's Shanghai Gigafactory plans to produce about 550,000 vehicles, including 300,000 Model 3 models and 250,000 Model Y.

According to sources, out of the 550,000 units, about 100,000 Model 3 units are for export, and Model Y also plans to export 10,000 units. In 2020, the planned production capacity of Tesla's Shanghai factory is 150,000 units. The reason for the huge jump next year is that in addition to the upcoming completion of the second phase of the factory, the Chinese factory will also undertake greater overseas missions.
Earlier, Tesla Vice President Tao Lin said that the second phase of the plant is expected to be completed by the end of this year. The second phase of Tesla's plant is the main production site for the Model Y SUV. According to previous information, the domestically produced Model Y will be officially delivered in the first quarter of 2021.
It is reported that the investment agency's global sales forecast for Tesla next year is generally around 900,000 units, which means that the Shanghai factory has to undertake more than half of the production tasks.
The Tesla Shanghai Gigafactory is Tesla's first factory outside of the United States. In January this year, Tesla's Shanghai plant was completed and put into production, with an average monthly delivery of more than 10,000 Model 3 models.
The financial report shows that Tesla delivered nearly 140,000 vehicles in the third quarter and has achieved profitability for five consecutive quarters. At the same time, it is reported that Tesla will mass-produce Model 3 in China in the fourth quarter of this year, and deliver it to overseas markets such as Europe, Singapore, and Australia as early as the end of this year or early next year. Tesla's Berlin plant will also start production of Model 3 and Model Y in 2021, helping to expand the European market.
Editor-in-chief's comment: The construction of a Chinese factory and the implementation of localized production and delivery strategies will help Tesla make better use of the advantages of the local supply chain, continue to reduce manufacturing and operating costs, and implement price reduction strategies. The international strategy of exporting a large number of cars overseas will help it increase its brand influence and further increase production capacity and delivery. This will dilute R&D and channel expenses, help Tesla achieve stable profitability and further expand market share. Get a higher profit margin...
Get link

Facebook

Twitter

Pinterest

Email

Other Apps