There is no winter for heavy truck autonomous driving: the strongest giants cooperate in mass production, and suppliers create a history of 270 million financing
The weather is getting colder and winter is coming! But there is no winter for autonomous driving! Whether it is self-driving passenger cars or self-driving commercial vehicles. Passenger car self-driving, Pony completed a new round of financing worth 6 billion US dollars on October 27, which shocked and inspired the Chinese self-driving circle. Autonomous driving of heavy trucks is also not far behind!
On the evening of October 27th, Beijing time, two giants in the field of heavy-duty autopilot: Daimler, the global leader in heavy-duty truck sales, and Waymo, the recognized leader in the global autopilot field, announced a global strategic cooperation with the goal of L4 Mass production of heavy-duty autonomous driving trucks.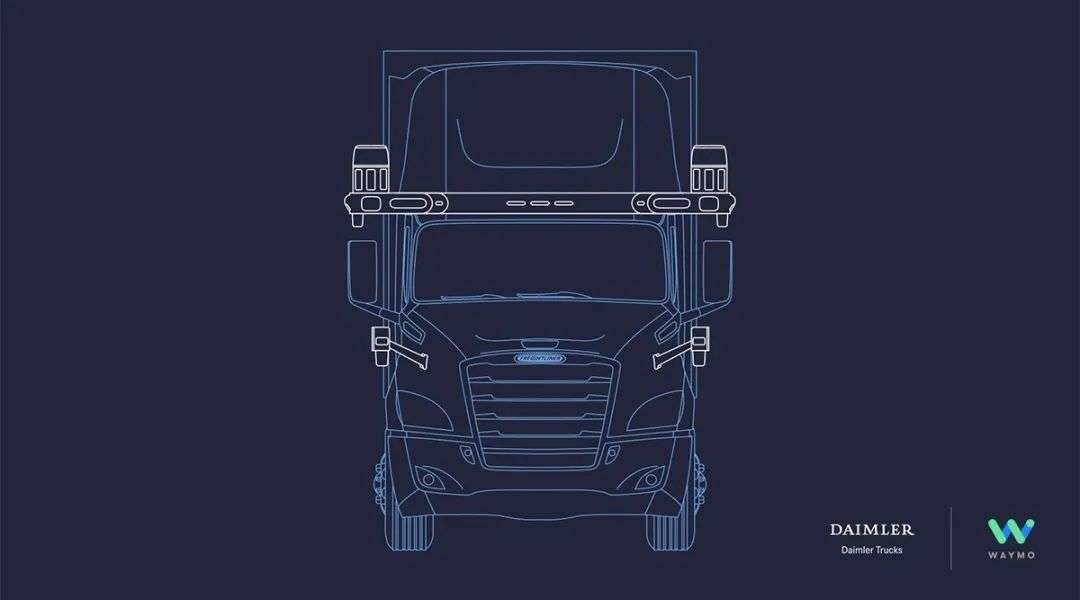 On October 28th, Beijing time, Minieye, a Chinese autonomous driving start-up company (the current shipments are mainly in the heavy-duty ADAS field), announced the completion of the C round of 270 million yuan of financing. Investors include Harvest Investment, Oriental Fortune, NavInfo Wait for new and old shareholders. This is by far the largest single round of financing in the ADAS field.
Earlier in September 2020, China's heavy truck sales leader FAW Jiefang announced that the new generation of self-driving heavy truck J7 L3 super trucks jointly built by Zhijia Technology, Zhitu Technology and other partners will be launched in 2021. Produce.
The above information shows that in addition to the full development of the autonomous driving field in the passenger car field, the development in the heavy truck field is also surprising. Whether it is the low-level autonomous driving heavy trucks currently mass-produced, or the high-level autonomous driving heavy trucks being planned for mass production, or even fully unmanned autonomous heavy trucks, the progress is gratifying.
The mainline logistics market for heavy-duty trucks is actually as large as the passenger car market. Whether in China or the United States, there are many entrepreneurs working on heavy-duty autonomous driving. In the United States, the leader is naturally Waymo. In early 2020, Waymo announced the launch of the heavy truck RoboTruck service Waymo Via parallel to the passenger car RoboTaxi service Waymo One.
In the field of heavy-duty autonomous driving, Waymo also believes that it needs to seek cooperation with OEMs to mass-produce self-driving heavy-duty trucks, just like passenger cars. For heavy-duty truck OEMs, it is better to cooperate with leading autopilot technology companies than to develop their own vehicles. Cooperation. Therefore, with the global strategic cooperation between Waymo and Daimler, the mass production of L4-level autonomous driving heavy trucks, this idea has already had a model in China, that is, the strategic cooperation between Zhijia Technology and FAW Jiefang.
The mass production of high-level autonomous driving will take time. However, regulations require that heavy trucks need to be equipped with AEB and other L2 level automatic driving (ADAS) functions as standard to improve safety. Therefore, this market has naturally become a battleground. After all, mass production means that it is closer to commercialization and closer to making money.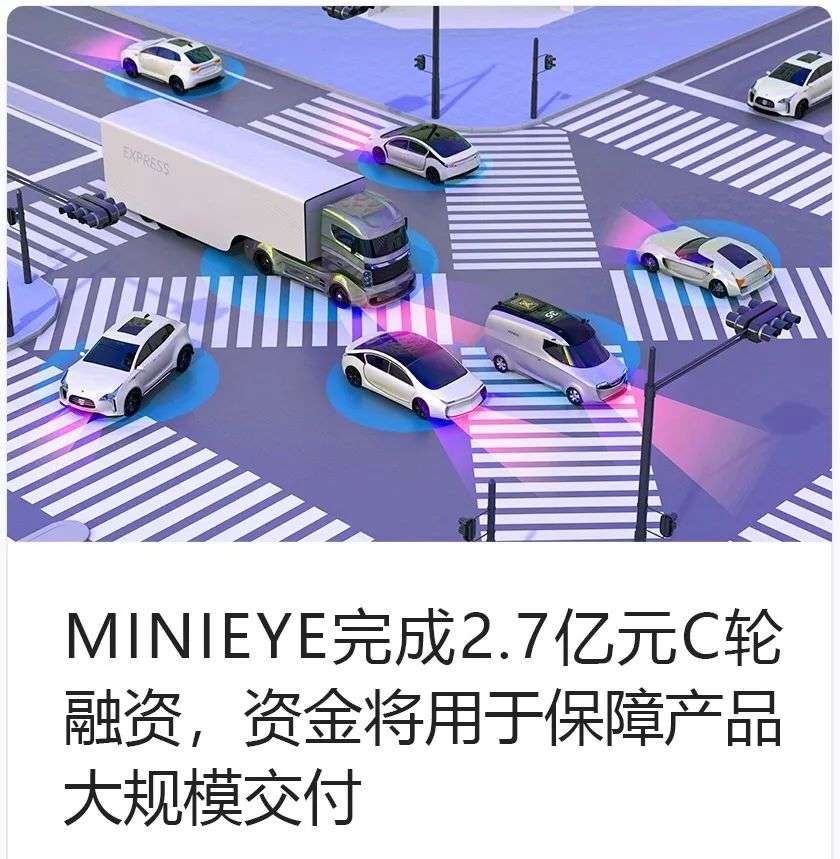 In China, regulations require the AEB function to be equipped as standard from 2020, and after the sales of heavy trucks continuously hit a new monthly high, the commercial vehicle ADAS market has completely exploded, including Minieye, Jimu, MAXIEYE, Jingwei Hengrun and many other domestic companies. After years of hard work, ADAS start-ups have finally ushered in the harvest period of the market and have been recognized by capital.
In March 2020, MAXIEYE announced that it has received a strategic investment from Ruili Group, which develops commercial vehicle air brake systems;
In June 2020, the veteran supplier Jingwei Hengrun received a 210 million yuan investment from Huaxing New Economic Fund, and is currently conducting Pre-IPO financing with a valuation of 12 billion;
In October 2020, Minieye announced that it has received a total of 270 million yuan in Series C financing from new and existing shareholders such as Harvest Investment, Oriental Fortune, and NavInfo;
The vehicle Zhijun news shows, in addition to ADAS supplier, received recognition in the capital, aimed at a higher level of wisdom automatic driving heavy trucks plus technology, win Toru science and technology , will soon complete a new round of financing, there will be the same strategic level Investors enter the market. As for the future of Tucson, which has a higher valuation, after it was announced in June 2020 that it will receive 250 million US dollars in financing and will soon launch an IPO, the completion of this round of financing and the progress of the IPO have not been announced so far. Hope that there will be good news. .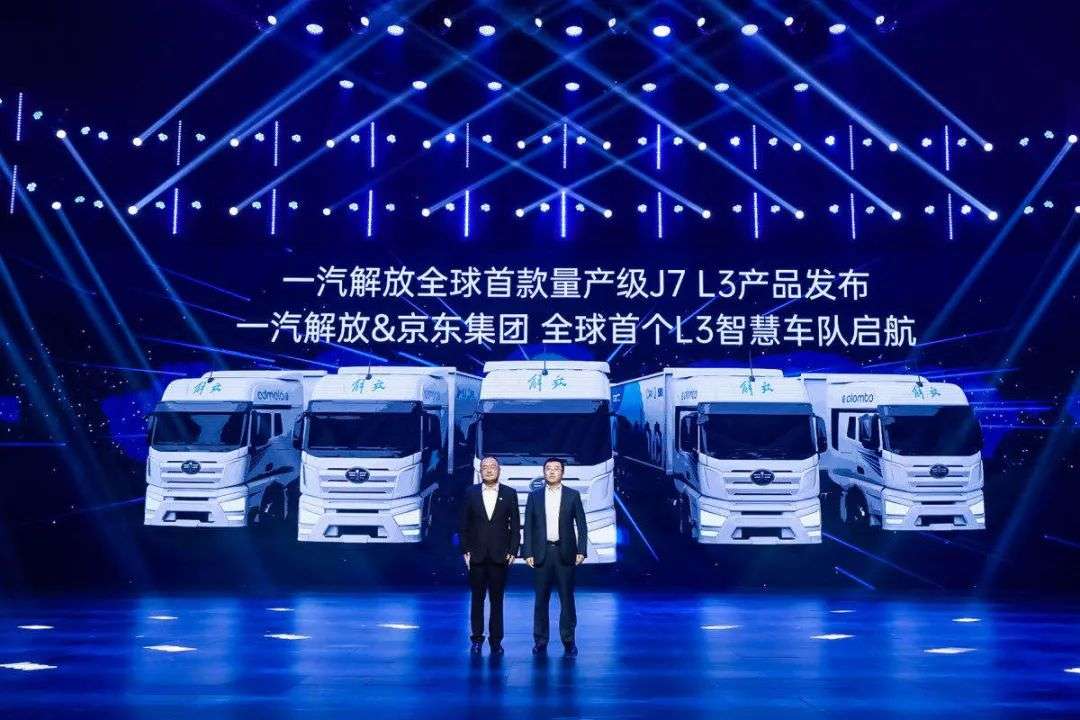 Heavy truck automatic driving, whether it is Minieye, Jimu, MAXIEYE, etc., suppliers of ADAS functions (L1, L2 autonomous driving) that have been mass-produced on the car, or Waymo, which aims at higher-level autonomous driving or completely unmanned autonomous driving. Zhijia Technology, Yingche, and Tucson will all have their own place in the market in the future.
Judging from the current development trend, some companies aiming at higher-level autonomous driving heavy trucks have begun to explore the lower-level autonomous driving market with faster mass production, and the two will inevitably compete. Dr. Guoqing Liu, the founder of Minieye, believes that the experience of mass production is their biggest advantage, and more importantly, they can expand into the passenger car market. However, some ADAS practitioners said that autonomous driving companies aspiring to L4 can more easily become guests of heavy-duty truck OEMs, thus forming business cooperation.
Anyway, the heavy-duty truck autonomous driving market is very large. Whether it is in the Chinese market or the US market, it is enough to support several listed companies. Therefore, the startups that work in it are all working hard to make heavy-duty trucks safer, so that human Traveling is safer, which is worthy of tribute.