Trillions carnival, autonomous driving "money" enters the middle game
Autonomous driving is a big bet, and the outcome is unpredictable, and one must bet.
Now, technology companies that have not done autonomous driving are all embarrassed to be called "Dachang". In 2020, "autonomous driving" has become an extremely hot track after new energy vehicles. In addition to top auto companies, big technology manufacturers and new energy vehicles up-and-coming stars have also made heavy bets.
On November 12, at the 2020 World Intelligent Connected Vehicle Conference, Meituan Vice President and head of autonomous driving Xia Huaxia stated that Meituan will deploy 1,000 autonomous delivery vehicles in Shunyi District of Beijing within three years. On the same day, Didi Autonomous Driving Company announced that it had obtained a license for new autonomous driving test sections in Shanghai, becoming the first company to obtain licenses for three test zones in Shanghai.
Ren Zhengfei said that Huawei does not build cars. But when looking for new growth points for Huawei in addition to its mobile phone business, Huawei still wants to achieve "printing the LOGO on the body." At the Mate 40 conference, Huawei launched the "Smart Car Solution HI", taking smart cars and autonomous driving as one of its breakthrough directions. Wang Jun, president of Huawei's Smart Car Solutions BU, said that in the future, in cooperation with car companies, new models will also reflect the "HI" LOGO on the body of the car. In fact, as early as 2018, Huawei announced that it could use Huawei Mate 10 Pro to control autonomous vehicles.
On the other hand, self-driving vehicles have also begun to take to the streets to test the waters of commercialization.
In places such as Beijing, Changsha, and Cangzhou, Baidu 's autonomous taxis (Robotaxi) have been trial-operated, allowing curious citizens to experience the feeling of a "self-driving car". And Didi's self-driving taxi test ride in Shanghai has attracted 30,000 registrations as of August this year.
The enthusiasm of capital is also rising. In May of this year, Didi Autonomous Driving Company received a US$500 million investment led by the SoftBank Vision Fund, which is also the highest single domestic financing in this field. On November 6, the self-driving company Xiaoma Zhixing announced that it has received US$267 million in Series C financing, with a post-investment valuation of more than US$5.3 billion, making it the highest-valued autonomous driving startup in China.
Compared with other businesses, autonomous driving is an out-and-out "local tyrant" game. From technology research and development to the procurement of various equipment parts and components, to the landing test, all of them shine with the light of burning money. However, autonomous driving is another "bottomless pit" for investment. It has not yet been commercialized, and R&D still depends on capital transfusion.
This is a big bet. Even the top companies in the industry may have almost all of their net worth. Even the overseas car-hailing software giant Uber has just reported that it intends to sell the golden beast of the autonomous driving unit. But this does not hinder the determination of the giants to continue betting.
The innovative imagination of the Internet has almost reached the ceiling, and the capital market needs new stories. After smart mobile phones, "cars" are expected to become one of the new terminals in the Internet of Things era. It connects not only the trillion-level market but also everything in the future. After witnessing the rise of the mobile Internet and smart phones, no one wants to be the next Nokia.
In this gambling game, even if you burn money, you cannot be absent.
Baidu Didi bet on Robotaxi
Back in time 5 years ago, no one should have imagined that one day Didi and Baidu will become rivals in the field of "cars".
But Didi's footsteps have followed Baidu. In December 2015, Baidu established an autonomous driving division; in 2016, Didi's autonomous driving division was also established. In 2019, Didi's autonomous driving department was upgraded to an independent company, with Didi CTO Zhang Bo concurrently serving as the CEO of the new company. In May 2019, Didi Autonomous Driving Company announced the completion of the first round of financing of over US$500 million. At that time, this was the single largest financing obtained by a domestic autonomous driving company, led by the second phase of the SoftBank Vision Fund.
It is worth mentioning that before joining Didi, Zhang Bo was also an employee of Baidu, responsible for the research and development of Jiutiao mobile business. This is equivalent to Baidu once again cultivated its own opponent.
With the continuous landing of domestic test rides, Robotaxi has become the most moving business story in the field of autonomous driving.
On the evening of October 11 this year, Baidu announced that its driverless taxi service was opened in Beijing. Baidu opened a test area of ​​approximately 700 kilometers in Beijing, covering 15 stations in areas such as Haidian and Yizhuang. In this area, users can directly place orders for trial rides without making an appointment.
The enthusiasm of Beijing's enthusiastic citizens for "punching in" the test ride quickly made the test ride burst out. According to the data provided by Baidu, on October 12 alone, the total number of auto-driving taxis at a single station reached 2,608, with a peak of 600. The capacity brought by Baidu's 40 manned test licenses for autonomous driving in Beijing cannot help but be stretched in the face of such intensive demand.
This is not the first trial operation of Baidu Robotaxi. In 2019, Baidu's self-driving taxi first landed in Changsha. In August of this year, Cangzhou became the first city in China to call Robotaxi from the main city.
On June 27 this year, Didi's Robotaxi's autonomous driving service in Shanghai was also officially launched, accepting public registration and experience, and also made its live broadcast debut. The day of the live broadcast was rainy, and this self-driving debut also received a lot of criticism. For example, in a complicated environment in the rain, the speed of Didi is low; the vehicle has been taken over by security officers many times; and there are also problems such as difficulty in starting. In any case, Didi successfully completed the live broadcast.
At a forum in August this year, Wei Junqing, CTO of Didi Autonomous Driving Company, said that 30,000 people have registered for Didi's Robotaxi trial operation in Shanghai. He said: "For the public, self-driving with safety officers in a small area may be the first self-driving they can experience. There are also commuters in Shanghai who use our self-driving network every day."
Compared with the stories told to investors and the public, autonomous driving is a real "cash-burning" competition, an outright gamble. Funds have become the biggest pressure among them.
At this year's Baidu World Congress, Baidu launched the fully driverless Robotaxi and Apollo "5G Cloud Drive" to take over driverless cars. This is also considered to be Baidu's efforts to replace car safety officers. But before that, the most reported news about Baidu's unmanned car was that it was about to be split. In 2019, Baidu once responded that "Apollo is one of the important areas of Baidu's AI strategy, and it is currently developing steadily in accordance with the existing strategy." However, some people in the industry said that this is also because no one in the industry can afford it. This project is valued at several billion to tens of billions of dollars.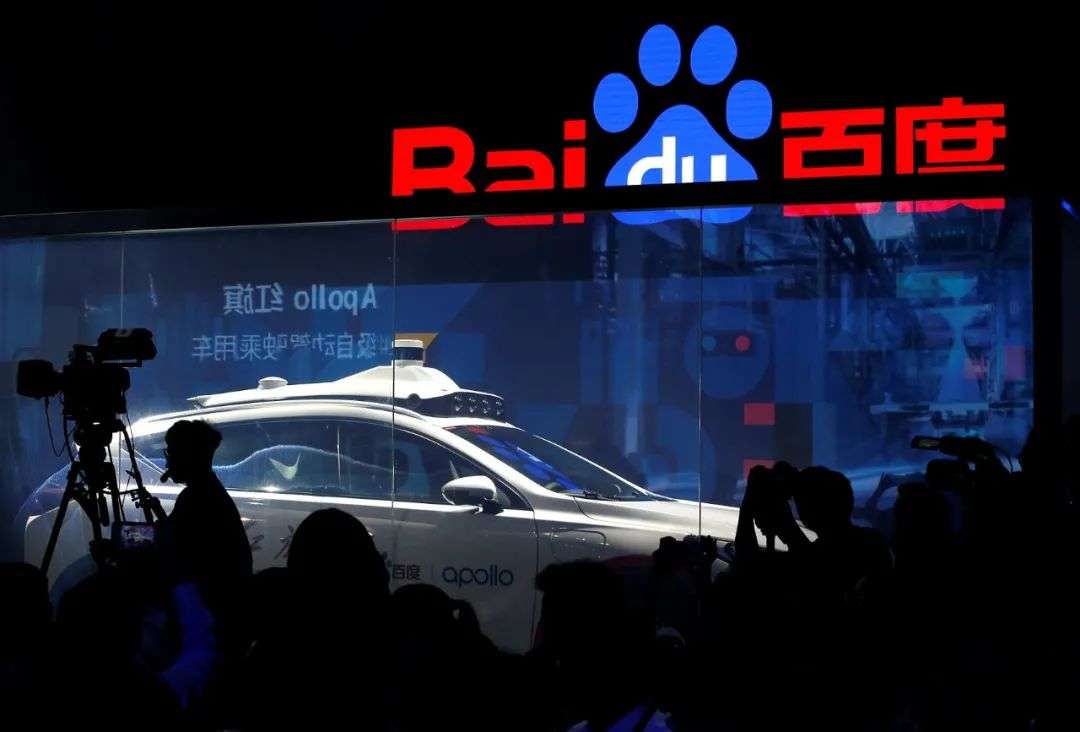 I think Lu Qi labelled Baidu as an artificial intelligence company back then, but the pressure on revenue eventually blocked Baidu's AI business. There are thousands of people in the autonomous driving business, which can burn billions of dollars a year. For Baidu, which faces internal and external troubles in its cash flow search, this is undoubtedly worse.
In 2018, after Lu Qi left, Robin Li personally denied the slogan of "All in AI" that year. "I don't want people to think that all Baidu's resources are used for unmanned vehicles and secrets. In fact, they are not. Most of our resources may be in Baidu search and information flow, which are relatively core businesses."
Baidu's autonomous driving business must also create its own hematopoietic ability to show its value. In 2019, Baidu's driverless taxi in Changsha will be opened for operation. In June of this year, Baidu also established Hunan Apollo Zhixing Technology Co., Ltd. in Changsha to promote the implementation of autonomous taxi services. It is understood that Baidu holds 30% of the shares and provides autonomous driving technology, and China FAW Hongqi is responsible for vehicle production.
In the deployment of domestic autonomous driving investment, SoftBank finally chose to invest in Didi. SoftBank was previously a shareholder of Didi and invested $8 billion in Didi twice in 2017. And Didi also emphasized that it has more advantages in terms of data and travel scenarios.
Doing L4 and L5 level autonomous driving is just the cost of the vehicle's sensors and core components, which is a huge expense. An L4 self-driving vehicle needs to install a large number of lidars, millimeter wave radars, and monocular and binocular cameras. It is difficult to get down without a million yuan transformation cost.
According to Didi, the cost of a single car for its self-driving experience vehicle is about one million yuan. At this stage, the self-driving online car-hailing needs to be equipped with a safety officer and a tester. The training of the safety officer requires at least The admission rate for 1-2 months of training is only 1%, which can be said to be a huge cost.
Didi said that Didi Chuxing expects self-driving cars to be put into mass production in 2025. By 2030, the Didi travel platform will have 1 million fully automated driverless cars. This also means that it needs at least 1 trillion yuan in investment.
Fully automatic driving cannot be applied to ordinary passenger cars aimed at individual users. This means that a fully self-driving car needs to sell for at least one million yuan in order to generate profits. "Taxis are already a very mature business model, so many companies also hope to cut in from this perspective. However, the actual consideration is that if a passenger car does L4 autonomous driving, the cost is huge, and consumers cannot afford it. Therefore, taking Robotaxi as an entry point has also become a common choice for automatic driving of passenger cars." said Chen Yu, managing director of Yunqi Capital.
But Robotaxi is still a business with almost no revenue. Even Waymo, an veteran player in this field, has launched its self-driving taxi service in Phoenix, USA, which can provide services to 1,500 passengers every month, but the total revenue is only tens of thousands of dollars.
According to a report by the market research agency Paysa, the average annual salary of driverless engineers in the United States is $230,000, and Waymo's salary is $269,000. In other words, this type of taxi business can earn half a month's salary as an engineer after one month of operation.
"I am willing to pay for the driverless taxi service, but definitely not now." A passenger who experienced Robotaxi's trial service told Ran Caijing. Regarding the experience at this stage, he said "dare not to trust."
But Didi did not dare to slow down. In addition to Baidu, on June 23, before Didi Autopilot launched the Shanghai experience test ride, Wenyuan Zhixing, a startup company that cooperated with AutoNavi Maps, also announced that Guangzhou users can call Wenyuan Zhixing Robotaxi through AutoNavi Maps with one click. ; On April 28, AutoNavi and Auto X, an autonomous driving company, joined the Robotaxi experience event in Shanghai.
Overseas, Google's Waymo and Uber have all chosen autonomous driving as their new business lines to expand after the original search engine and online car-hailing business reaches the ceiling. When the main business is under huge revenue pressure, Baidu and Didi must naturally join in. For them, what is most needed is to increase investors' confidence in themselves and increase their imagination. Autonomous driving and artificial intelligence are undoubtedly the most futuristic stories. Telling this story well can also help them obtain higher valuations in the capital market.
Strength can continue to increase, but since both Google and Uber are telling this story, whether it is Baidu or Didi, "cannot be absent" is the key point.
New energy vehicle's "autonomous driving" strategy
For passenger cars of individual users, the era of autonomous driving is also expected to come? Tesla has made a high-profile head for new energy car companies.
This year, Tesla founder Musk made a new move: actively promote the commercialization of L5 autonomous driving technology. On July 9th, at the 2020 World Artificial Intelligence Conference, Musk made a bold statement that Tesla is confident that "only needs to improve the software can achieve L5 autonomous driving" this year.
This is an amazing conclusion. You know, most car manufacturers are still equipped with L2 and L3 autonomous driving, and Baidu and Didi's L4 autonomous driving are still in the testing stage. That day, Tesla's stock price rose by more than 10%. In October of this year, Musk also said that Tesla's fully automated driving beta will be pushed to a small number of customers. At the same time, he also said that the price of a fully autonomous Tesla will increase from the original $8,000 to $10,000.
In this regard, the founder of an autonomous driving startup said that Musk's words basically have no credibility. "This is just a means of propaganda." He said, "We also discussed with our peers at the time and said that we still think it is a very distant matter. As a result, Tesla said that it will be L5 this year?" Some opinions pointed out, According to the standards of the Society of Automotive Engineers, Tesla's "fully autonomous driving" is only considered an L2 "partially automated" system.
"This is also a strategy." The founder said, "Use this method to promote to consumers, attract users, obtain data to improve algorithms, and then upgrade to users."
In fact, many of the advanced technologies that Musk promised in the past have not been fully implemented. The most typical one is that he once said that he will achieve fully autonomous driving in 2020. It seems that true fully autonomous driving has not yet been achieved.
But new energy car companies are pushing the research and development of autonomous driving with great enthusiasm. This concept has also become an indispensable content in their daily promotion.
According to reports, Weilai Automobile also plans to independently develop the chips required for autonomous driving, which will be promoted by Li Bin himself.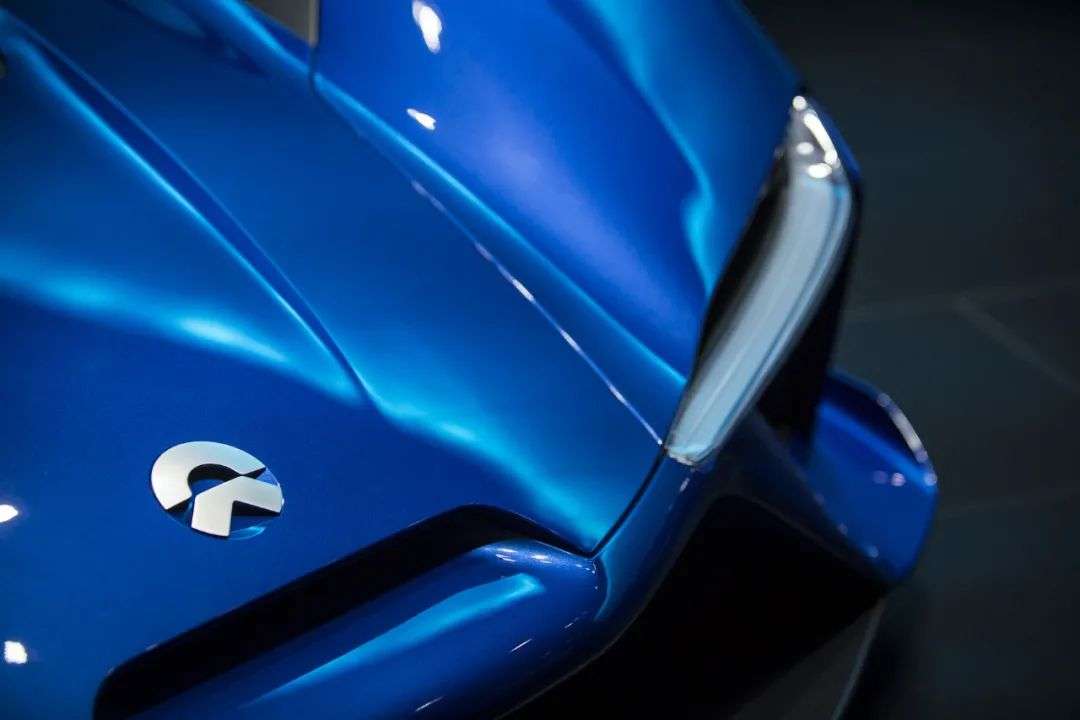 Weimaraner steam car next year new models will be equipped with self-parking technology and joint development of Baidu, its foundation is the L4 level autopilot. At the Xiaopeng Automotive Intelligence Day in October this year, Xiaopeng's Chairman and CEO He Xiaopeng announced a challenge: In the first quarter of next year, Xiaopeng's vehicles will be transferred from Guangzhou to Autonomous Guided Driving (NGP). Always open to Beijing.
These are still only the scope of assisted driving. "At present, the main technology research and development of the car factory is still focused on assisted driving, or some functions of the L3 or L4 system in low-speed closed scenarios, such as automatic parking systems. That is to say, the technology that can improve the user's driving experience." Chen Yu said .
But domestic players dare not relax on this. New car-building forces, who want to overtake corners in the cruelly competitive vehicle manufacturing industry, often need new selling points. When "new energy" plus "autonomous driving" and Tesla as a pioneer, it is naturally a better way.
But there are already many cases of "rollover". In September of this year, a car owner drove the ideal ONE while driving on a high speed and turned on the assisted driving function. As a result, the vehicle rear-ends during driving, causing the A-pillar of the ideal ONE to break, but the auxiliary system did not warn or slow down before the accident.
In the future, in the era of the Internet of Things, vehicles will no longer be just a means of transportation, but can be given a greater meaning. Self-driving cars, like computers and mobile phones, will "become a new terminal and channel, and a new type of service platform." Zhang Dezhao, the founder of Smart Traveler Technology, said that in the future, smart vehicles will benefit from "services." Thunder founder of Cheng Hao said that in the future, OEMs may be similar to mobile phone manufacturers; autopilot companies do, is to do the equivalent of an operating system; while doing this operator role "in the move" is a bit ambitious campaign wants s future. This is why Cheng Hao judged that "Baidu and Didi will have a battle in the future."
This also means that vehicles will be connected to a huge market of trillions of dollars in the Internet of Things era. After the imagination of mobile Internet is opened, it is not difficult to understand why in addition to top automakers, including BAT, Huawei, Meituan, Didi and other technology and Internet giants, are also rushing to enter this market.
Capital wind
For the startups on this track, the wind of capital is still strong.
In May of this year, the SoftBank Vision Fund led a $500 million investment in Didi Autonomous Driving. In September, Zhixingzhe Technology announced the completion of a C+ round of investment of several hundred million yuan. On October 26, Geely Holding Group's strategically invested and independently operated automotive intelligence company Ekatong completed a round of financing led by Baidu and co-invested by Hainer Asia Ventures (SIG), with a total financing amount of 1.3 billion yuan. In November, the autonomous driving startup Xiaoma Zhixing was revealed to have completed a new round of financing of US$267 million.
When the autopilot is standing at the tuyere, capital is watching closely. As long as you want to be an autonomous driving company, you can get a financing immediately. One founder, Xiang Ran Caijing, recalled that a few years ago, investors didn't need them to express too much. They made a decision on the investment as soon as they went to the company and took a ride on the prototype car.
At the time when autonomous driving was hottest, it was said that a large number of people digging people gathered downstairs in Baidu. At that time, Baidu was called the "Whampoa Military Academy" of domestic autonomous driving companies. Ni Kai established HoloMatic, an autonomous driving company; Wang Jin currently established Zhongzhixing, the chief scientist of Baidu's autonomous driving division who was poached by Wang Jin, Han Xu in Wenyuan Zhixing; Wang Jin recruited Baidu's programming talent from Google "Teacher" Lou Tiancheng, who was once Baidu's youngest T10, also founded the autonomous driving company Pony.ai with James Peng, the former chief architect of Baidu. In April 2017, three engineers including Tong Xianqiao from the self-driving car team of Baidu's Silicon Valley Research Center established the autonomous driving company Roadstar.ai.
But after the vent, the market is becoming more rational. In the capital winter of 2019, there have also been a series of bad news in the field of autonomous driving, such as the breaking of the capital chain of star startups, the liquidation, and the delay in commercialization plans. Including Drive.ai, roadstar.ai and other star startup companies at the time, they have all disappeared.
"The autonomous driving industry has a long R&D cycle and high core technology barriers. It requires a lot of time and financial support to develop and implement products." Qingtong Capital Investment Director Huo Tingjie said.
This entrepreneurial track has reached the eve of reshuffle. Companies that can be in the forefront must have extremely strong financing capabilities, and most of them have financing of more than 100 million yuan. Micro-financing can no longer support the upgrading of technology and the realization of the commercialization of autonomous driving.
Building a car is far more complicated and more difficult than manufacturing a mobile phone. The automakers in the upstream obviously have a greater say. The prerequisite for the autonomous driving industry to continue is that solution providers, car companies, component manufacturers, testing institutions, etc., can work closely together to reach a cooperative ecosystem.
Compared with start-up companies, it seems that big companies such as Baidu and Didi have a relatively larger win. However, opportunities are not non-existent for startups. Start-up companies have also become "talent" bases and partners for automakers.
In August of this year, Weilai Automobile introduced Ren Shaoqing, the former self-driving company Momenta R&D director, to be in charge of the autonomous driving research and development business and report to Li Bin, chairman and CEO of Weilai Automobile.
"Autonomous driving requires extremely high requirements for high-end R&D talents." Chen Yu said, "However, the salary system of automakers does not necessarily need to bear this part of the investment. Secondly, the automobile industry has formed a very mature standard system. In fact, this has an impact on the rapid innovation and iteration speed of technology. It is difficult to quickly launch disruptive products. Therefore, in terms of autonomous driving, they are more willing to cooperate between companies and external investment. In this way, other companies are used as technology providers to participate in this industry."
An investor also revealed that for auto companies, internal mechanisms also limit their speed in R&D. When it comes to the choice of partners, companies like Didi Baidu are more cautious in their bets compared to startups.
"Relatively speaking, they are more willing to cooperate with startups." An industry insider said, "Baidu's energy is too scattered. And the services of startups will be more in place."
Timetable for commercial launch
The final outcome of this unmanned car bet depends on when autonomous driving technology can be truly commercialized.
But the current consensus in the industry is that the commercialization of autonomous driving will take time.
At the Baidu World Conference in September this year, Robin Li predicted that in the next five years, autonomous driving will be fully commercialized. Congestion in many cities in China will be greatly eased, and there will be no need for purchase restrictions.
From the perspective of research and development scenarios, the research and development of autonomous driving technology by Ali and Meituan mainly focuses on logistics and distribution scenarios; for Baidu and Didi, after measuring the input and output of autonomous driving, they invested in the most promising Robotaxi at home and abroad. mode.
UBS once predicted that by 2030, the size of the global autonomous taxi market may exceed US$2 trillion. Therefore, Robotaxi is considered to be one of the most valuable autonomous driving business models. But even so, Robotaxi's business model is still immature. It is currently unable to make a profit and must use capital for blood transfusion to make a living.
Commercialization is not unattainable, but challenges need to be solved little by little to make the entire industry more mature. In fact, in some commercial scenarios with relatively low environmental complexity and low technical difficulty, L4 autonomous driving technology has been put into use.
In 2017, Zhixingzhe Technology launched the unmanned road sweeper Wo Xiaobai, which landed in Beijing and carried out normal operations in parks and other areas. After that, Zhixingzhe also launched the unmanned distribution logistics vehicle Wobita and the unmanned park vehicle. In JD.com, unmanned distribution logistics vehicles have been incorporated into the smart logistics system.
Another important entry point is freight. Trucking in limited environments such as highways and ports is dangerous for humans, but for autonomous driving systems, it is "far easier than urban environments." Chen Mo, founder of Tucson Future, said.
Autonomous driving is an urgent industry. Chen Yu said that there is still room for continuous improvement and improvement in the infrastructure construction, road coordination, and related policies and regulations for autonomous driving.
Even if the technical and financial problems are overcome, and the construction of municipal roads in various countries can meet the requirements, autonomous driving will have considerable resistance in terms of policy and ethics.
But on the self-driving track, a round of shuffling has just begun. Whether it is Internet companies such as Didi, new energy car companies, and self-driving entrepreneurial unicorns, they all have to go through the test of time.
"First, we must have enough money to live to the day of commercialization; second, we must have excellent technology." Chen Yu said. Several investors and entrepreneurs believe that in this track, there is no opportunity for new players to enter; now the top players in this field, waiting for their fate, may also be listed or acquired.
At present, in China, there has not been a case of a big factory acquiring an autonomous driving startup company. Even the high valuations of start-up companies and autonomous driving companies are enough to make big manufacturers stop thinking carefully. "In such a technology-intensive and capital-intensive industry, there is a possibility that the heads can cooperate with each other or merge early companies." Huo Tingjie said. But everything has yet to be verified by time.
"This is a marathon, the cycle will be very long, it depends on who can run down." Zhang Dezhao said.