Valuation hurricane, ant's technological anchor
What makes Buffett's chattering regretful the most is missing Amazon and Google. As early as twenty years ago, he knew and admired Bezos, but he did not expect Bezos to turn the bookstore into Amazon.
Bezos wanted to understand one thing, and Buffett didn't understand it until late. That is: Amazon's value lies in providing infrastructure services similar to hydropower.
There is nothing new in investment, and the greater the understanding, the greater the probability of wealth creation.
There are a thousand ants in a thousand people's hearts.
In the eyes of some people, Ant is an unlicensed bank, which represents the end of an era. In the eyes of another group of people, ants are the infrastructure of the digital finance era of one billion people, and the starting point of an era.
2.1 trillion valuation, is this the end of ants or the starting point?
The misunderstood trillion tech giant
Unlike Buffett, more people distinguish between unclear technology and traditional companies. In the beginning, many people understood that the company's model was very simple, and they entered the traditional industry as a type of industry.
Twenty-five years ago, many people regarded Amazon as a retail company. A retail company has only users, long-term losses and no investment value.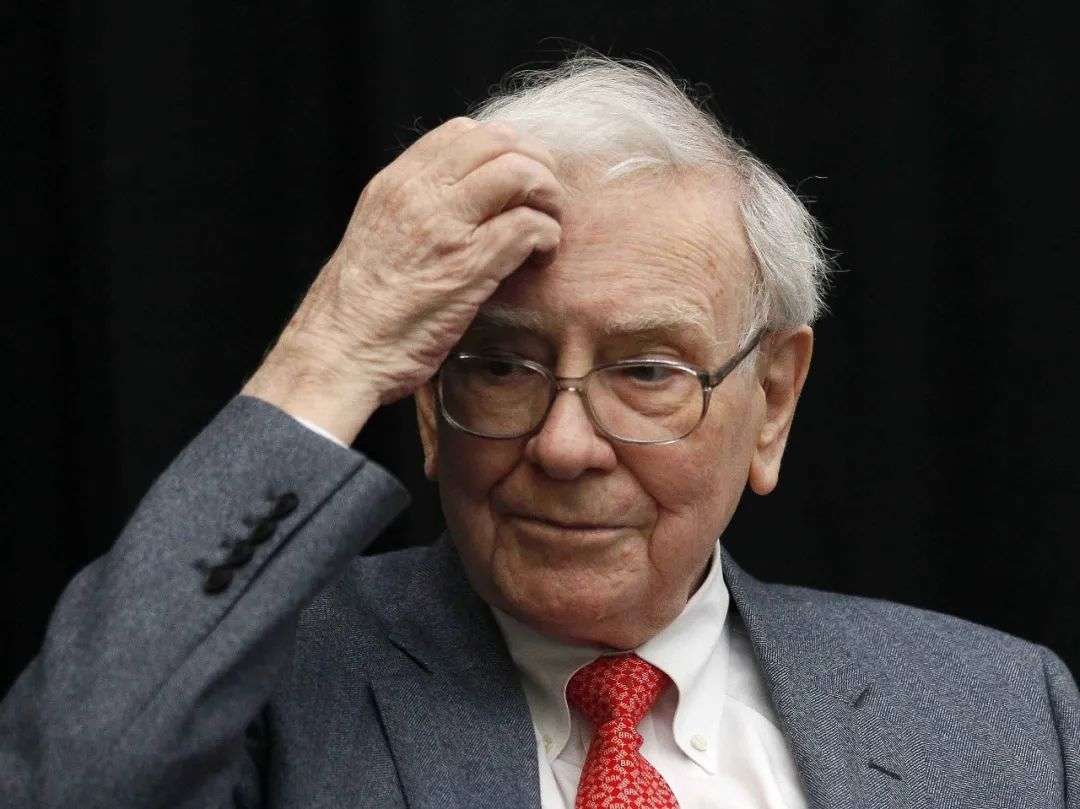 Twenty years ago, many people regarded Google as an advertising company for the simple reason that its main income came from advertising.
Ten years ago, many people regarded Tesla as a car company. The reason was simple. It just replaced gasoline power with batteries. He continues to lose money, his performance is unstable, and he has no investment value.
Today, a huge crowd still believes that Ant is just an unlicensed financial company and its main profitable products come from credit.
Twenty-five years later, Amazon's valuation has soared from tens of billions to 1.5 trillion US dollars.
Twenty years later, Google's valuation soared to $1.1 trillion.
Ten years later, Tesla went from bankruptcy to a valuation of $400 billion.
Today, Ant is listed in another 5 days, and its valuation is about 280 billion US dollars, 2.1 trillion yuan.
They all have a common feature, they are changers, innovators. They used technological innovation to reconstruct the retail, advertising, and automotive industries, and they are industry value reconstructors.
They are in traditional industries and are chased by the capital market as technology companies. They all use technology to create changes, earn dividends outside of traditional industries, and form a sufficient moat.
Take Google as an example.
It links global commercial companies, advertisers, and billions of users, and reconstructs the value chain of the traditional advertising industry. The starting point for it to disrupt the entire industry is to break the traditional paid page ranking logic and use algorithms to recommend better search results for users.
This small change has allowed Google to become the most powerful search engine in the Internet world, and over time, it has established a strong and lasting competitive advantage-more than 3.5 billion searches per day and world-leading AI capabilities.
Today, advertising is still Google's main revenue, but no one would think of it as an advertising company. Because it not only used technology to transform the advertising industry, but also accumulated strong technical capabilities to support it to establish brand new barriers in more fields. Such as cloud computing, transportation, etc.
Amazon provides infrastructure similar to hydropower and coal for the entire e-commerce industry. It uses big data and cloud computing to complete the reconstruction of the online world of the retail industry.
And Tesla is starting from breaking new energy costs and reconstructing the value of travel. It provides people with shared cars and intelligent driving. New energy technology and autonomous driving have prompted it to reconstruct the moat of traditional cars.
Today's ants are Amazon 15 years ago, Google 10 years ago, and Tesla 5 years ago.
Ant will be listed on A+H shares in five days, with a price of 68.8 yuan per share, a valuation of 2.1 trillion yuan, and a static valuation of 96.48 times.
The static valuation of traditional banks is 5-10 times, and the huge valuation gap has already given a clear positioning of the identity of the ant.
Restructuring the traditional financial value chain
In the eyes of people who look down on ants, ants mainly make money by lending. In the eyes of people who follow Ant, Ant connects financial institutions with 1 billion users, uses digital and technological methods to reconstruct the financial value chain, and constantly solve social problems.
How to tell if a company is a technology company?
There are three final quantitative criteria: First, whether the funds are mainly invested in technology; second, whether the income is mainly derived from technology; third, whether the employees are mainly distributed in the technology department.
Ant's investment in technology in 2019 reached 10.6 billion yuan, accounting for about 7% of operating income, of which expense accounted for the largest proportion. The domestic science and technology of the strongest financial companies Merchants Bank, Ping An's technology investment has accounted for only about 1% of its revenue.
The main investment of the funds to be raised for its IPO is also technology. The prospectus document stated that 40% of the A-share and H-share funds raised will be invested in innovation and technology research and development.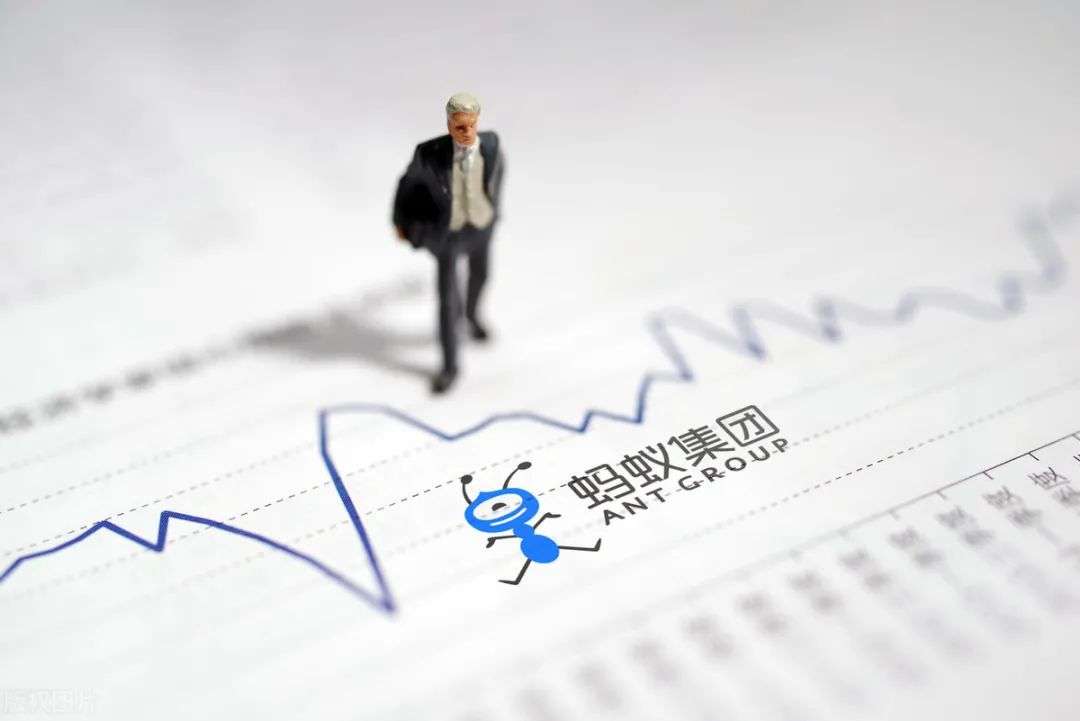 Ants' main income comes from technology, not spreads. In 2019 and the first half of 2020, Ant Group's technology revenue accounted for more than 60%, and the remaining 40% of mobile payment revenue was completely dependent on technology support.
It is worth noting that the proportion of Ant Technology's revenue has continued to expand, and its technical service revenue has risen from 14% in 2015 to 60% today. In 2021, this part of the revenue will expand to 60%.

In the past few years, the proportion of personnel in the technical team of Ant Group has been more than 60%. Currently, the latest statistics on the proportion of R&D personnel is 64%.
Some people also questioned that the revenue from ants comes from credit.
The prospectus shows that in 2018, 2019 and January-June 2020, the company achieved operating income of 85.7 billion yuan, 120.6 billion yuan and 72.5 billion yuan, respectively.
Digital payment and merchant services, digital financial technology services, innovative businesses and others constitute the three major segments of revenue. From January to June 2020, these three major items accounted for 35.86%, 63.39%, and 0.75%, respectively. Digital financial technology service fees account for the highest proportion.
Ant's digital financial technology platform mainly includes the micro-credit technology platform, the financial technology platform and the insurance technology platform. Among the three, the micro-credit technology platform accounts for the highest revenue, accounting for 39.41% of the company's total revenue.
2020 June 30, micro-credit technology platform to promote the letter credit balance of $ 2.15 trillion.
From this, many people simply concluded that ants mainly rely on credit to make money.
But in the past few decades, none of the thousands of financial institutions in China has achieved such a scale by providing pure credit small and micro loan services.
Just like Jack Ma vomiting, traditional banks continue their thousands of years of tradition and rely mainly on collateral, which is a pawnshop. Ants took the lead in solving this problem with Internet technology.
Ant Group CEO Hu Xiaoming once said bluntly that China does not lack banks, but lacks a technology company that can connect financial resources with those who do not have access to financial services.
Ant used 16 years to reshape the subjects and elements of the entire financial credit chain through data-based methods, forming a new credit value chain.
More than hundreds of financial institutions have cooperated with Ant. They believe in Ant's customer quality and the value of risk control. In the cooperation with Ant, 98% of the loan funds came from traditional financial institutions such as banks, and Ant did not know the bottom line. Ant is essentially not a financial business income operating credit risk, but just a technology service fee.
Based on this, Ant has not done traditional financial business. To be more precise, it helped financial institutions to do financial business through an open platform model, and also received considerable technical service fees to support their own development.
As a technology platform in the digital age, Ant, on the one hand, connects 1 billion users, on the other hand, it connects banking, wealth management, insurance and other financial institutions, and uses big data, risk control, algorithms and other new technologies to break the gap in the old financial era and reconstruct Financial model, complete financial services at a lower cost and more efficiently.
Ant's general trend in the digital age
The evolution of the financial industry, although seemingly out of order, technology has already secretly determined their fate.
At the beginning of the 20th century, in the later stages of industrialization, financial development mainly relied on concentration and efficiency. Domestic Industrial and Commercial Bank of China CB2000 has done a great concentration of the banking system, and it has become the best bank in IT in China. With the scale effect of tens of thousands of offline outlets and strong IT support, it has become the largest bank in China.
Around the year 2000 when the Internet arrived, New York-based Wells Fargo Bank, the world's first online bank, took the lead in the innovation of channel tools and became the pioneer and master of innovation in emerging channel tools such as the Internet and mobile phones. Wells Fargo used the latest technology at the time to reach individuals and small and micro enterprises, making it once the world's largest and most leading retail bank .
The era of ants is the general trend of the digital economy era.
Lu Qi, senior vice president of Microsoft and president of Baidu , once said that the current degree of economic digitization is like a little rain in the sky, and this rain just wets the floating soil. It is conceivable that this is only to such an extent that the floating soil has been wetted, resulting in trillion-dollar companies like Google, Amazon, Alibaba , and Tencent.
Alipay has connected 1 billion users and it has become the world's largest life service tool. It has the richest e-commerce, life services, and offline transaction data.
Just as Ali rewrites the retail industry on the Internet, Ant rewrites the financial industry in the same way, and it becomes the infrastructure of China's finance and society.
Data intelligence, computing and risk control capabilities are the core moat of ants. Based on this, Ant can serve customers that traditional financial institutions cannot serve, such as roadside stalls and farmers.
Ma Yun said bluntly in his speech on the Bund not long ago: "China's finance is like other developing countries that have just grown up. In the financial industry, it is a young man. There is no mature ecosystem or full flow. Big banks are more like It is the arteries of large rivers and blood, but today we need lakes, ponds, streams and rivers, and all kinds of swamps."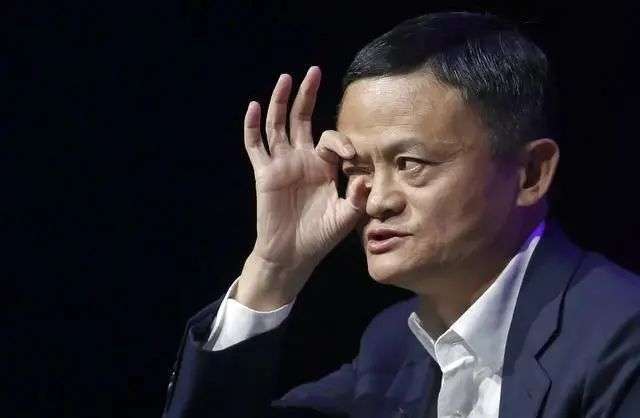 Ants rely on rich big data and algorithms to enable people who have been forgotten or rejected by traditional finance to enjoy financial services.
According to previously disclosed data, 70% of Huabei users did not have a credit card before, and 80% of the small and micro businesses served by online merchants banks were not customers of traditional banks.
The number of people not covered by China's finance is vast, and the access rate of financial services is still not high. According to third-party data, 76% of Chinese consumers do not yet hold a credit card, and 63% of Chinese small and micro operators cannot obtain sufficient funds to run their own companies.
Chinese consumers are highly digitalized, and more than 80% of Chinese people already use the mobile Internet. This provides an opportunity for financial services to achieve further coverage. The in-depth cooperation between Internet platforms and financial institutions has therefore become an inevitable trend.
Before the huge demand for financial services, ants collided with banks, sparking more and more sparks. This year, Internet Commercial Bank and about 100 banks have joined forces to issue "contactless loans" to small and micro enterprises.
Ant hasn't stopped earning technology service fees, and its technology commercialization has made rapid progress.
Crazy ants began to use expensive satellite remote sensing technology to collect agricultural multi-dimensional data to solve the problem of farmers' loans.
Ant has the world's most advanced database. Not long ago, the OceanBase database technology, which was independent from Ant, has been implemented in dozens of institutions such as Industrial and Commercial Bank of China, PICC, and Bank of Suzhou .
Antchain has ranked first in the world for the number of patent applications for four consecutive years, and has the ability to support 1 billion accounts and 1 billion transactions per day. Even the American technology giants can hardly match it...
Amidst the noise of controversy, 5.7 million people used 20.3 trillion yuan to rush to buy and vote on the valuation of the super technology company, Ant Group.
Money never sleeps. The world's smartest money smells the value of Ant's technology, which is the basis for the birth of Ant's largest IPO record.
If you still think that Ants are just unlicensed banks, then it really should be the phrase "invisible, despised, unintelligible, too late".
It's hard to say whether Ant's current valuation is expensive, but standing in the distant future, its current valuation must be at the foot of the candlestick chart. Just like Apple, Amazon, Google more than ten years ago.
Buffett finally made a lot of money in technology stocks Apple, and at the same time sold a large amount of banking stock Wells Fargo.
Unexpectedly, this seems to be a fable of the investment direction of the next few decades.